A Day in the Life 
In a new series, MIDAS speaks to professionals from Greater Manchester's key sectors, to get a glimpse into a day in their working life.
This month we speak to Sim Singh-Landa, Investment Manager at Praetura Ventures.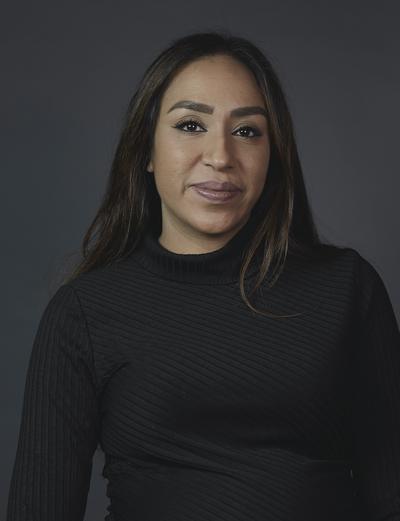 When I first wake up, I prepare for the day by... 
Getting my little boy ready for nursery before doing the drop off, which any parent will tell you is both rewarding and challenging. From there, it's a train ride to Manchester and a short walk to the office in Spinningfields. If I'm working from home, I'll usually start the day with several cups of tea while answering emails, speaking to the team and then working through investment opportunities that have come through our pipeline.  
I'm responsible for...  
Everything from building strong relationships with founders to progressing opportunities that align with our investment criteria. We are very fortunate to have many strong opportunities come our way.
Sometimes these are deals that work for our investment criteria and other times they don't. Of those that do, we undertake a significant amount of work to present an investment recommendation to our investment committee, who will make a final decision. It's then up to the investment team to work with all parties, including the founders and any other investors, to get the deal over the line. Naturally, this process involves doing a significant amount of due diligence pre-deal.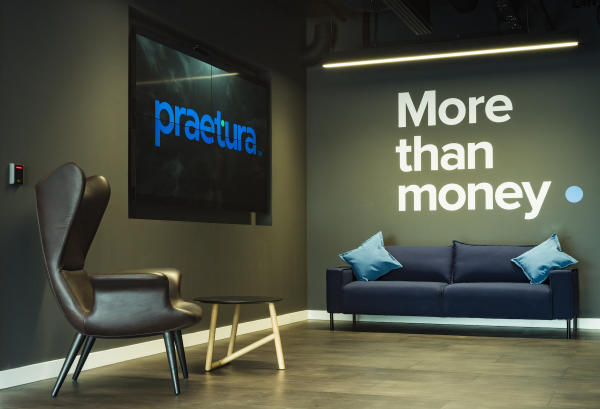 A typical day looks like... 
"What is great about the job we do is that every day is different."
In my role as an investment manager, on any given day, I could be listening to founder pitches in the morning, working with solicitors and due diligence partners to complete a deal in the afternoon or attending any number of industry events in the evening, including award ceremonies or founder speed dating events.
Thrown into the mix are the number of exciting projects we choose to work on, such as our recently released whitepaper examining the funding landscape in the North. 
The best part of my day is...
"Coming away from a pitch feeling truly energised and excited by a founder and the business."
Like many, you want to feel like the work you do makes a difference. And whilst I am not the magnificent brain that is creating the next ground-breaking tech or scientific breakthrough, I am very fortunate that I get to meet the people who are doing this and provide them with access to capital which enables them to go and change the world as it currently operates.
The fintech space in particular is incredibly interesting, so when we see a founder and business that really impresses us, as BankiFi did, it's a special moment.  
Do you face any challenges and how do you overcome them? 
One of the biggest challenges we face currently is the uncertain market conditions.
To help navigate this, we carry out meticulous due diligence and work with partners who are familiar with the space the business operates in and whose expertise we can leverage to gain a better understanding of not just the opportunity before us but the risks and challenges.
That deep sector knowledge helps us to validate assumptions and ensure conditions are ripe for that business to grow. We also leverage our operational partner support post investment to help the businesses we invest in overcome any challenges we identified in diligence.  
Valuations are also a challenge coming off the back of a very abnormal 2021, which saw many businesses raising at extraordinary valuations. And whilst we have seen an acceptance from founders of the current benchmarks, there is still sometimes a disparity between expectation and the reality of what investors are willing to pay.
There are some sectors which do buck the usual trends – disruptive fintech being one – given their ability to scale quickly both locally and internationally.
For this sector we leverage the knowledge and expertise of our colleagues in Praetura Lending, who have vast amounts of experience in the banking sector as a business and as buyers of fintech solutions.  
What would someone who wants to break into your industry need to know?  
"Personally, I would say, to be successful in modern day VC, you need to be curious, be willing to learn and be educated, be diligent and be human. "
You also need to be good with people, capable of building strong relationships and challenge robustly when required. Sure, many opportunities arrive in our pipeline, but success in this industry relies on being able to spot good opportunities. That comes with practice and being surrounded by a good team and network but what's also required is a willingness to read around sectors like fintech and understand key trends, industry challenges and up and coming start-ups that are causing a stir.
For instance, BankiFi, a Manchester-based fintech that we invested in last year, provides technology to banks to help them better server their SME clients. BankiFi was an early business when we invested but we understood the problem it was looking to solve and it has an exceptional founder who wasn't looking to disrupt traditional banking but provide banks with solutions to enhance the service they offer. As a VC we back exceptional founders and teams to build great businesses and so do need to understand the market and problems being solved in order to make good investment decisions. This is where a great network assists. 
How do you collaborate with the wider fintech eco-system?  
"Being based in the North gives us a great advantage, as we benefit from being part of a close-knit eco-system that's supportive, community-led and passionate about collectively driving the region forward."
There are examples of businesses that we haven't invested in but have been happy to give help and advice to in order to support start-ups in our region while they work out product market fit or even whether venture capital is the right funding path. We take part in mentorship and pitching events, collaborating with other VCs, advisers and professionals. We also undertake networking type meetings regularly to ensure we are keeping our ear to the ground on trends, market sentiments, and new opportunities.
Recently, we did a report into the Northern scale-up scene where we surveyed or interviewed over 300 founders, many of whom were early-stage companies like Financielle, to understand their experiences when raising money. We're grateful to be part of a very connected and supportive space. 
Greater Manchester is known as being one of the UK's most liveable cities – how do you make the most of it? 
"I am a very proud Mancunian."
Greater Manchester is a spectacular city with something for every person, whatever your background, interests, music taste or hobbies. The city is ripe with diversity and culture and there is lots for people to do in their downtime whether it's activities with the kids, a concert or theatre with my husband or friends or out for big family meals.
The city's foodie scene is also second to none in my opinion, with more restaurants and bars to choose from than ever. My family are avid football fans, so weekends are largely spent engaging in some related activity. You're also a short way away from the countryside, whether it's Cheshire, the Peak District or Ramsbottom to the North, so living in Manchester you get the buzz and liveliness of city living with the beauty and calm of some of nature's hotspots on your doorstep.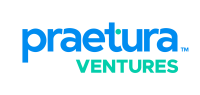 Read more about the North's investment landscape in Praetura's recent report, 'What's Powering the Powerhouse'.