Manchester China Forum
曼彻斯特英中协会
Established in 2013 by the former Chancellor of the Exchequer, George Osborne MP, Manchester China Forum is the city region's special purpose vehicle for driving forward the Greater Manchester-China relationship. The Forum has received acclaim as a highly innovative and successful initiative that works to ensure Manchester is equipped and ready for China's rapid growth and the opportunity that this presents. We are a unique public-private partnership with strong links and influence putting us in a unique position to drive forward the Greater Manchester-China agenda and ensure growth in commercial connectivity between the city and China.
Our Successes
Manchester China Forum's unique approach has strengthened the region's relationship with China and has resulted in an increase in commercial activity, the launch of direct routes to Beijing and Hong Kong, and President Xi's visit to the city. Since the inception of the Manchester-China Forum, Chinese firm have invested in projects with a development value in excess of £6bn in the region. Notable projects include the Far East Consortium investment into the £1bn Northern Gateway project and the £1bn Airport City development involving Beijing Construction and Engineering Group as a major equity partner.
Alongside the growth in direct investment, Manchester has seen a rapid rise in both Chinese tourist and student numbers since the Forum began. As the Manchester-China relationship strengthens we are continuing to welcome a vast number of high-level political visits, reaffirming senior level appetite in China to engage with Manchester. In February 2018, the successes of the Forum were recognised at the Hurun business awards where the organisation was awarded for its commitment and success in enhancing UK-China relations.
Major boost for the North as flights to and from China set to restart this Monday from Manchester Airport The service will operate weekly each Monday arriving at 10:00 and departing at 15:00 The…
Download the Manchester China Forum's investment proposition to see what opportunities there are for Chinese businesses in Greater Manchester.
The Forum is directed by a board chaired by David Percival MBE, Managing Director for Deloitte in China, led by Executive Director Rhys Whalley, and Non-Executive Director Lord Nat Wei of Shoreditch, an influential advisor to the UK Government.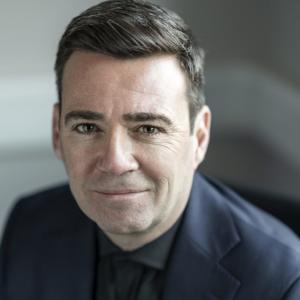 Manchester is a city of collaboration, with academic institutions working with the city's public authorities and businesses to drive forward a dynamic economy. This has led to an environment that breeds innovation, something which can be seen throughout the city's history, from splitting the atom to the isolation of graphene. Greater Manchester is known for its forward thinking and visionary approach to economic and cultural development. Having the most comprehensive devolution deal in England including joint control with the NHS over health and social care, Manchester is building a reputation as a leading player in a global economy where cities are set to play an increasingly important role. We are a city that lies at the heart of the Northern Powerhouse, a UK government initiative aimed at stimulating economic agglomeration between cities such as Liverpool, Sheffield and Leeds. Since President Xi's visit, there has been widespread recognition of the major opportunities that the region presents for furthering the UK-China bilateral relationship. We look forward to welcoming you to Greater Manchester.

 

— Andy Burnham, Mayor of Greater Manchester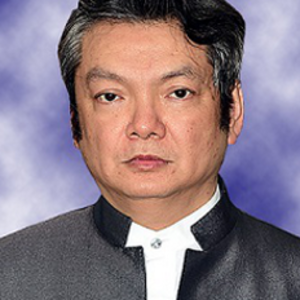 Having represented the People's Republic of China in Manchester since 2018, I know first-hand the wonderful spirit, unique charm and innovation that the city has to offer. Whilst being the birthplace of the industrial revolution, the origin of the socialist movement and home to two footballing powerhouses, Manchester is also a city leading by example in its determination to develop strong links with China. I believe that Manchester is one of the best cities in Europe for connectivity with China across industry, education and culture. Each year we see more students, tourists and businesses coming to experience Manchester with several world-leading universities on its doorstep, centrally located in the UK and only two hours from London by train. With our ever-closer social, economic and cultural links, Manchester is well positioned as an excellent place to invest. I look forward to seeing the continued success of the China-Manchester relationship bringing prosperity to the people of both nations.

 

— Consul General Zheng Xiyuan, Chinese Consulate in Greater Manchester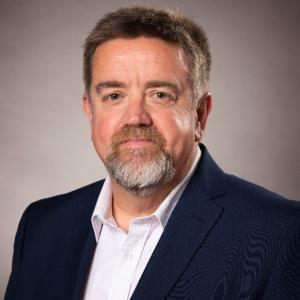 A key objective of the Manchester China Forum, was to take a holistic approach of our relationship with China. When approaching inter-city relationships, many organisations elect to improve one area, whether trade or tourism, but we recognised that it was crucial to consider all elements to drive sustainable growth for both parties. As a result, Manchester has become an extremely attractive proposition for China, from our manufacturing capabilities to our higher education institutions. We remain committed to sharing best practice and knowledge to maximise the speed of recovery and drive international trade for the future.

 

— David Percival, partner at Deloitte and chair of the Manchester China Forum
Get In Touch

To find out more about the Manchester China Forum, get in touch with the team today. WeChat: InvestManchester