Our Location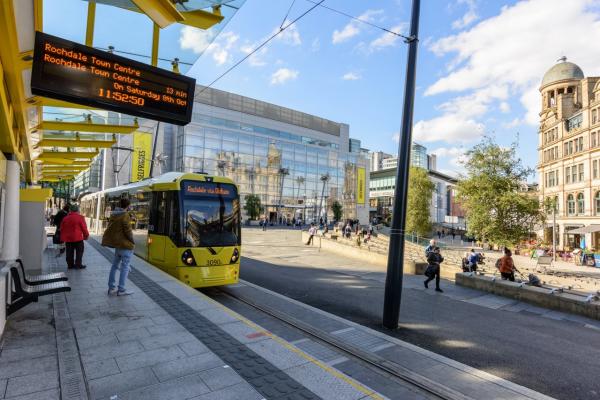 Located at the heart of the UK, Manchester is one of the best connected and most accessible cities in the UK and Europe.  
Not only does it have a central position within the UK, Manchester Airport acts as the global gateway to the North of England and is the largest UK airport outside of London. Travellers can benefit from non-stop flights from over 200 destinations including major European cities such as Brussels, Paris and Amsterdam, and global business hubs in New York, Houston, Los Angeles, Beijing, Dubai, Hong Kong and Singapore. 
Surrounded by major motorways, road infrastructure offers unrivalled North, South, East and West connectivity and rail transport offers a direct route to London in just two hours and eight minutes.  
This combined with plans for a London-style transport system, The Bee Network, its world class, multi modal, integrated transport infrastructure has everything needed to cater to any business, event or leisure requirement.  
We're Award Winning 
Manchester is frequently recognised on the international stage for its achievements and works hard to maintain its positive reputation, through investment in what matters most to its communities and visitors.  
The most recent accolades include inclusion as the only UK City on the National Geographic's 'Best of the World' destinations to visit in 2023, 'UK's Most Liveable City in the Economist's Global Liveability Index 2022, the number one spot out of 15 cities in CBRE's Tech City Report 22 and UK's most Entreprenurial city in Business Cloud's 2021 report.  
The Quality Lifestyle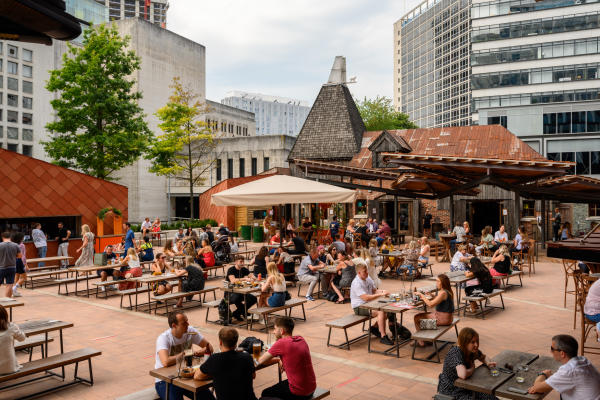 Manchester was awarded 2022 and is highly sought after as one of the best places to live, work and visit in the UK. 
Lower housing costs, affordable ways to enjoy the vibrant city life with global music acts, festivals and new restaurant openings weekly is complimented by easy access to peaceful countryside that adds up to a brilliant quality of life, at a surprisingly affordable price. 
The lower cost of living in the Manchester city region, compared with the rest of the UK, means that salaries and hourly rates of pay can realistically remain competitive, without adversely affecting levels of personal disposable income.  
We're Funding the Future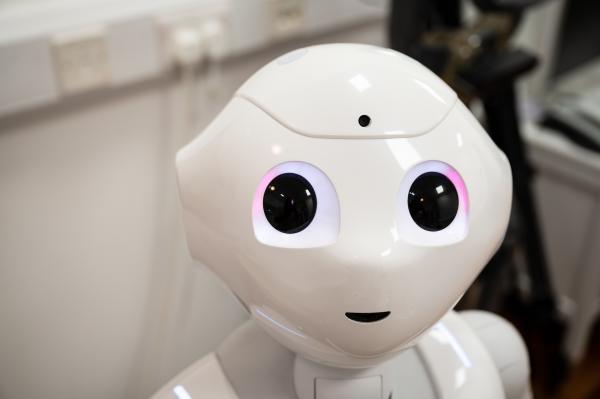 Manchester has established an outstanding reputation as a competitive place to do business, boasting a diverse and high-quality portfolio of global HQ's, tech unicorns and ambitious SME's expanding rapidly.   
The economy here is booming - the ten metropolitan boroughs of Greater Manchester – Bolton, Bury, Manchester, Oldham, Rochdale, Salford, Stockport, Tameside, Trafford, and Wigan – represent the largest city region economy outside London, with a gross value added (GVA) of £74.85 billion, a perfect recipe for those looking to create businesses. 
Entrepreneurship is highly encouraged, and MIDAS can signpost businesses towards all the relevant initiatives and provide guidance on financial support that includes angel investment, accelerators, enterprise zones, knowledge transfer partnerships and tax relief. 
Find out more about finance and funding here. 
Unrivalled Access to Talent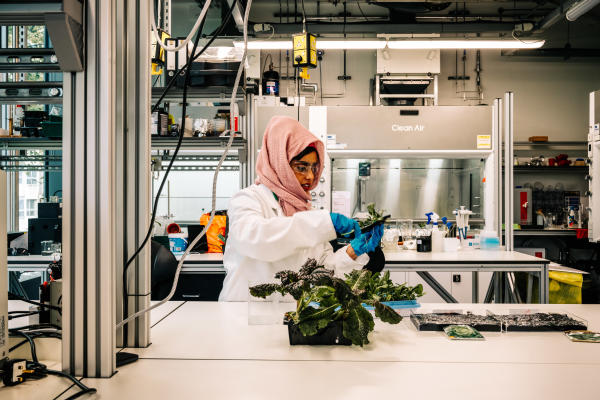 Ambition is born here, where 115,000 students attend Greater Manchester's five major universities: The University of Manchester, Manchester Metropolitan University, the University of Salford, the University of Bolton and University Academy 92.  
Focusing on world class specialisms in the UK's key sectors, of digital, cyber, innovation and manufacturing, the 51% retention rate of students in the area,   is a unique opportunity for businesses to tap into an emerging labour force.   
New research has shown the impact of Greater Manchester's universities on the city region, its people, and businesses, one year on from the signing of a flagship agreement. To mark the first anniversary of this pledge, research, commissioned by the Greater Manchester Civic University Board, shows that in the next five years the universities will: 
Provide over £366 million of support and services to small enterprises, business and not-for-profits; 

Undertake research with businesses and non-academic organisations worth over £1.3 billion; 

Deliver 6,288 years of professional development training and education courses to businesses and charities; and 

Create over 1,000 new companies and charities. 
Our Key Growth Sectors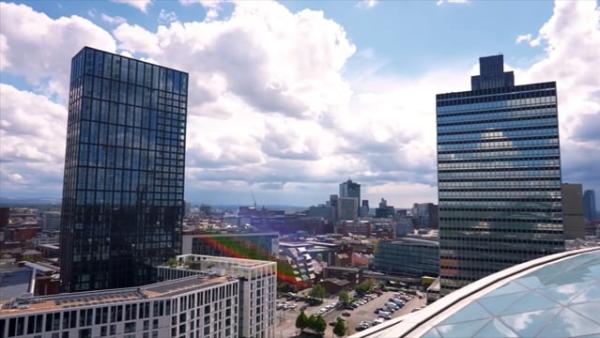 High powered industries in Manchester include Advanced Manufacturing, Creative and Media, Digital and Technology, Financial, Professional and Business Services, Life Sciences and Healthcare and Net Zero.  
This high concentration of the largest and most innovative businesses in their fields provide an exciting landscape for international investors and potential employees.   
Cross-sector collaboration is fundamental to this success and it's easy to do so in the city-region.  
Read more about Industry Expertise here and read on to learn more about what's happening in some of these key sectors.  
We're a Greener Greater Manchester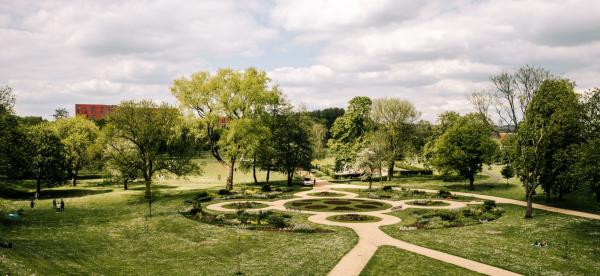 Greater Manchester has set an ambitious target of achieving net carbon neutrality by 2038, 12 years ahead of the national target. Within this timeline, the city plans to achieve its long-term vision through the development of solutions, funding and creation of jobs in key areas: Smart Energy, Transport, Retrofitting and Green innovation. 
The Five Year Environment Plan launched in March 2019 provides a clear approach to the most urgent issues that need to be addressed and provides businesses with suggested practises and guidance to become more sustainable. 
We're Powering Innovation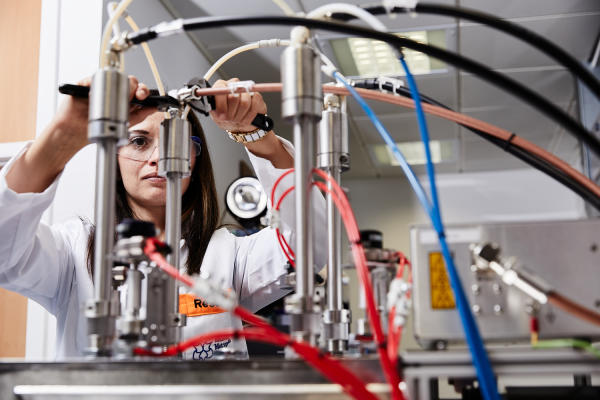 Life changing innovation happens in Greater Manchester and it has been this way since the industrial revolution.  
Built on the legacy of its history in manufacturing, today it is home to ground-breaking researchers, robotics experts, healthcare pioneers and a skilled workforce passionate about creating technology fit for the future.  
As a result of the overall ambition for the city-region, there are many investment opportunities available such as Innovation Greater Manchester and Made Smarter. 
This is supported at Government level too and November 2022, Business Secretary Grant Shapps used a visit to Manchester's Henry Royce Institute to announce a £95m boost to develop the super-materials of the future.  
 A vibrant 4th industrial revolution is happening fast and you can read more about this in our latest report on Manufacturing Machinery for Tomorrow.
There's Digital in our DNA 
It's an exciting time to be part of the Greater Manchester digital ecosystem, as the city-region is working towards becoming an internationally recognised centre of digital excellence. Through a co-ordinated delivery plan that will see public and private sector working together, the ambition is to grow the creative, digital and tech economy to £7bn by 2029. 
This will be achieved through five main priorities set out in the Greater Manchester Digital Blueprint - empowering people, enabling innovative public services, digitally enabling all businesses, creating and scaling digital businesses and becoming a digital influencer.  
We Champion Diversity  
Greater Manchester is home to hugely diverse communities that continue to grow thanks to its international student networks, growth of global businesses and cultural offering. 
Known as a warm and welcoming region, it prides itself on creating an inclusive environment for all, being a voice for justice and standing up against inequalities.  This attitude is in the DNA of its leaders and significant progress is continually being made to encourage career progression for all races, support health equality and to create job opportunities in traditionally less privileged areas and demographics.  
MIDAS local expertise and networks makes it easier to relocate or expand in Greater Manchester. Contact the team to make your move.