Greater Manchester's manufacturing ecosystem and net zero ambitions make it the ideal base to support development, research and commercialisation in the growing batteries market – estimated to be worth £5 billion in the UK and £50 billion across Europe by 2025. 
Here are five reasons why:  
Net Zero 2038 
Greater Manchester's Carbon Neutrality target of 2038 is creating opportunities dedicated to the accelerated development of training and skills, research, production and commercialisation.  
From the Energy Lab at the Graphene Engineering Innovation Centre – which houses a battery pilot production line, and hosts companies including First Graphene developing new supercapacitor technologies for transport, to Manchester Metropolitan University's Fuel Cell Innovation Centre and the University of Salford's Energy House; Greater Manchester has a wealth of academia and industry developing new solutions for the electrification of transport and energy storage.  ​ 
Innovation Greater Manchester 
Greater Manchester has the most developed blueprint in the country for levelling up through innovation.​ The programme is helping to deliver Greater Manchester and Government's shared aim of increasing science funding more broadly across the UK. 
Led by business and modelled on international best practice - a sustainable model that ensures pioneering businesses receive the support and investment they need, including commercialisation, innovation diffusion, skills and talent, access to finance and business networks.​ 
The 2030 Vision is that Greater Manchester will be a leader of the fourth industrial revolution and known globally for the strength of its innovation ecosystem, supporting high-quality jobs and working collaboratively with companies who share the vision.​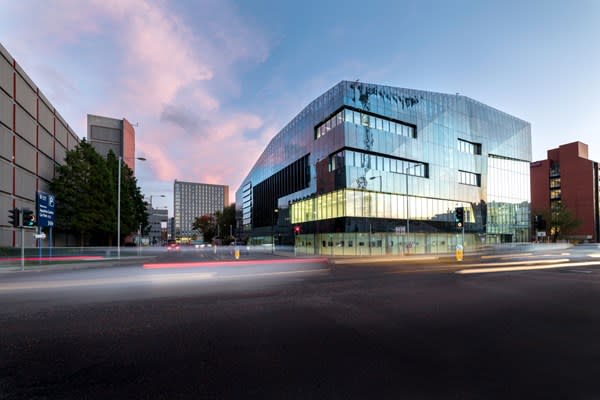 Devolution  
In March, a deeper devolution deal for Greater Manchester was signed, marking a seismic shift in power, funding and responsibility.  
Tackling issues such as transport, skills and housing is a priority for the Greater Manchester that will result in long-term funding to retrofit buildings, to bring down energy bills for households across r the city region, creating new opportunities for developers and innovators to deploy solutions.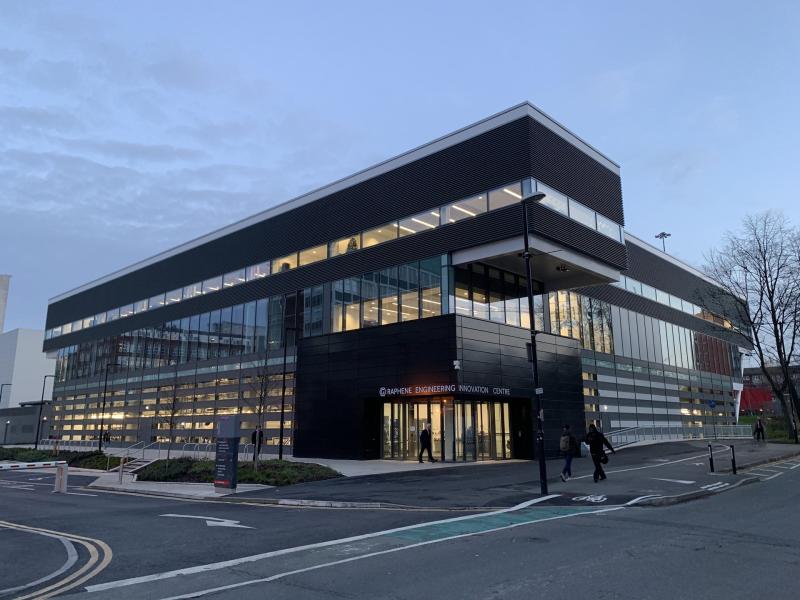 Manufacturing cluster  
Companies looking to establish in Greater Manchester will be able to access a strong innovation ecosystem to support their global ambition and the city-region's battery expertise has already attracted a number of companies, including Siemens, LyondellBasell and Sun Chemical which has created a supply chain for battery recycling. 
Other key specialisms include Advanced Materials, Lightweighting, Chemicals and Industry 4.0, ensuring that businesses can access the region's expertise as well as opportunities to innovate and collaborate with both the large companies and SMEs across the region. 
Supported by facilities like the Henry Royce Institute – the UK's Hub for Advanced Materials research, and the University of Manchester's School of Electrical and Electronic Engineering - one of the largest schools of its kind in the UK, & the UK's largest High Voltage laboratory, the National Grid Power Systems Research Centre, the cluster of expertise makes an ideal location for innovative businesses.​ 
​Talent 
There are 114,000 people employed in manufacturing in Greater Manchester, which lies at the heart of the northern labour market. This large and experienced talent pool, industrial history and expertise across the region's colleges and universities provide a wealth of talent, fit to build a strong and sustainable pipeline of future talent. 
The Manchester Innovation and Activities Hub, The MIAH Centre,  will provide a dedicated technical and vocational training space within a major inner-city multi-ethnic residential community, to grow an integrated pipeline for talent and skills and support innovative growing companies and individuals who need sustainable jobs as a result of Covid.
It exists to support innovative businesses to scale, pivot and future proof their organisation through access to the latest industrial grade fabrication equipment, electrification and industrial digitisation skills training, collaborative R&D projects and access funding under one roof., whilst their second is currently in development for North Manchester with a focus on zero waste battery recycling and second life innovations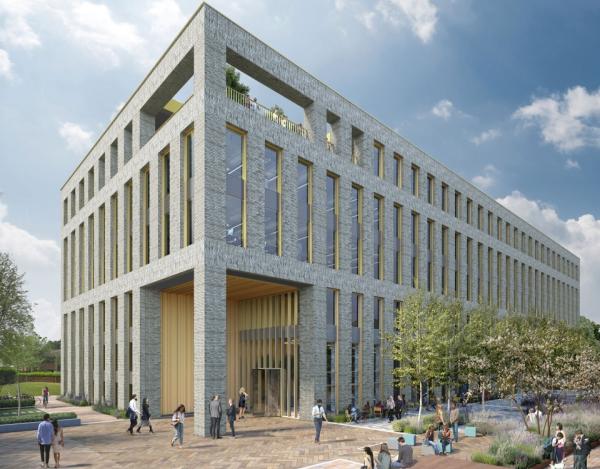 Next steps… 
MIDAS acts as the single point of contact within Greater Manchester for companies looking to expand in the city region. We co-ordinate support with our partners across the region to support with everything from building the business case for growth, to support around site selection, recruitment and PR. 
If you are interested in finding out more, contact Rachel.eyre@midas.org.uk