In a new series, MIDAS speaks to professionals from Greater Manchester's key sectors, to get a glimpse into a day in their working life.
This month we speak to Asad Mustafa, Cyber Security Architect at 6point6.

When I first wake up, I prepare for the day by...
I'll usually start my day by working out at a local independent gym. I'm very much a morning person, so I find that exercising first thing is a great way to kickstart a morning of productivity!
My role is hybrid, so I might work from home for the rest of the day, or I might commute into the office on the train. I've always been the kind of person who loves working from the office and enjoys the buzz of being around people - and more recently, I've found that balancing working remotely with in-person collaboration really suits me.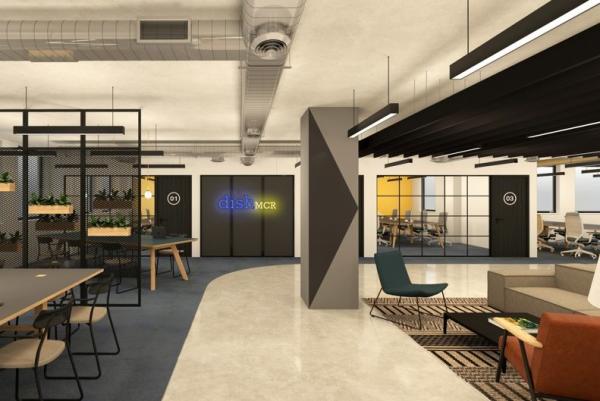 If I'm heading into the office,  the train into Manchester city centre gets me in really quickly and easily. From there, our office is just a 15-minute walk from the station. We're situated in DiSH (the Manchester Digital Security Hub) headquartered in Heron House, so walking through the city centre provides a great opportunity to stop by some of the city's great independent coffee shops.
I'm responsible for...
As a Cyber Security Architect at 6point6, I'm responsible for designing and building security solutions. This means ensuring the solutions we deliver are secure and resilient while addressing our customers' unique challenges and requirements.
When it comes to cyber security architecture, technical proficiency is really only half of the equation.
To implement the required security controls, everyone needs to be working towards a common goal, and sharing one vision. This requires strong business analysis and communication skills to understand what stakeholders want in a solution and to be able to distil their needs into requirements.
It's this stakeholder engagement aspect that really allows me to bring all my consulting skills and experience to the fore. Earlier in my career I worked in the Aerospace industry as a System Security Architect, advocating for the importance and impact of product security across the business. This gave me an amazing opportunity to hone my engagement skills across various teams and departments - equipping me with a skillset for building collaborative solutions that address complex problems.
A typical day looks like...
One of the things about working for 6point6 is that there really doesn't seem to be a typical day - as no two clients and no two projects are the same. This makes our work really varied from one day to the next, and the opportunities to learn and grow are endless.
I graduated from the University of Manchester in 2018 with a MEng in Mechanical Engineering before beginning my career working within the Defence Aerospace industry, where I developed strong problem solving skills. I'm also really passionate about developing new capabilities and earning new technical accreditations.
At the moment, I'm studying for my certifications in CompTIA Network+ and Security+. This will provide me with a foundation of skills upon which I can develop further.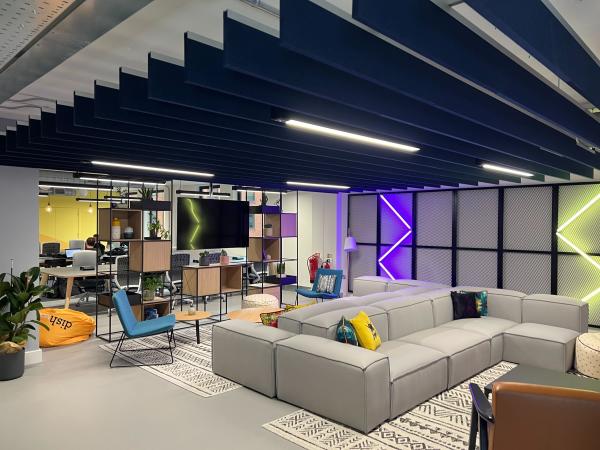 The best part of my day is... 
The best part of my day and indeed my role is the opportunity to be working in a sector I'm so passionate about. Everyone is really friendly and supportive, and it's always a highlight commuting into DiSH and meeting with new people there.
Do you face any challenges and how do you overcome them?
Working within cyber security, one of the biggest challenges is keeping pace with technological change. Technology is changing all the time, and the threat landscape is ever-evolving.
That's part of what makes our work so challenging and rewarding.
The problems we're trying to solve aren't static, either - we're competing against threat actors, so our solutions need to be resilient and iterative. This makes problem solving in this space so much more dynamic, and more exciting too.
So when it comes to navigating this landscape, you need to have a willingness to be curious and flexible in your thinking. It also means that learning is best framed as a continuous journey rather than a single destination - and staying ahead of the curve requires us to continually be on the lookout for new technologies and skills.
What would someone who wants to break into your industry need to know? 
Get in touch! People working in cyber security come from all walks of life - and it's one of those industries where we need people with a variety of perspectives, experiences and skills. Taking the first step of being open and having a chat with someone in the sector might get you further than you think.
How do you collaborate with the wider cyber and digital ecosystem?
As a University of Manchester graduate, I've got a huge soft spot for the city.
After completing my Master's I spent some time commuting to Bristol for work, but I was really looking for something closer to home. Now I'm at 6point6, it's amazing to be in a role where I can contribute to Manchester and belong to such an amazing tech community here at DiSH.
We were the first residents to move into DiSH in October, and were based temporarily in HOST Salford prior to that. But in the few short months since finding our new home here, my  colleagues and I have  been absolutely blown away by the people and the culture here. It's been fantastic to participate in local events including the Manchester Tech Festival and Cyber First Empower North West.
As for me, I am really looking forward to the Digital Skills Festival in February and am always on the lookout for opportunities to play a part in supporting the local tech and cyber community.
Greater Manchester is known as being one of the UK's most liveable cities – how do you make the most of it?
Manchester has some great places to eat out and socialise. Especially in Deansgate (check out Tattu, Speak In Code, and Crazy Pedro's), Chinatown (Wong Wong Bakery), and the Northern Quarter (Washhouse is a great hidden bar, and you won't be disappointed with a brunch at Koffee Pot or 19 Cafe Bar).
Around this time of year I'll be making sure to check out the Christmas markets too!
Find out more about what 6point6 does here.