A Day in the Life
In a new series, MIDAS speaks to professionals from Greater Manchester's key sectors, to get a glimpse into a day in their working life.
This month we speak to:
Phil Moody – Senior Design Engineer, WFEL Limited
WFEL is a major manufacturer of Military Equipment for both the British Army and overseas Military organisations
When I first wake up, I prepare for the day by...
Getting ready for my commute: I choose to cycle to work, as there is a great cycle path network around South Manchester. This means that I get my daily exercise as well.
En route, there is an excellent selection of nice coffee shops in the Didsbury and Chorlton areas, where I can stop off and grab a coffee-to-go.
The journey to work gives me time to think – headspace for planning the day ahead. Likewise, during the return cycle ride home, I can mull over the events of the day and arrive home with a clear head.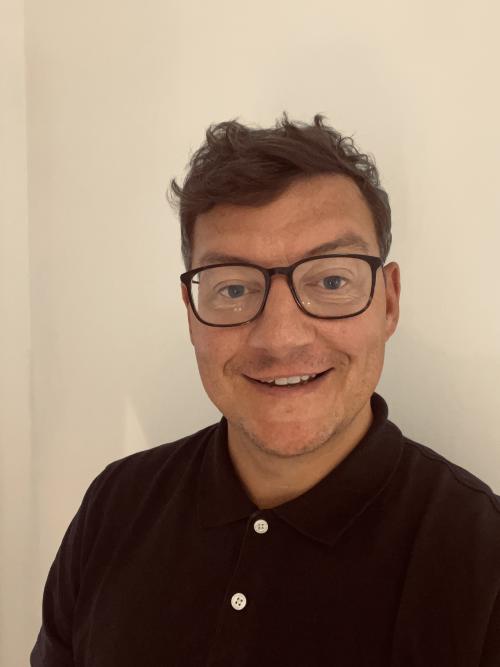 I'm responsible for...
As a senior member of the WFEL Engineering Team, I'm responsible for a number of aspects, including Engineering approvals for drawings and designs, Project Planning and Monitoring the workload of the team; I also supervise a team of Design Engineers.
I have input into Technical Design Review Meetings for on-going projects. These could be customer projects or could entail involvement in product development and innovation ideas for our range of military bridging products.
I'm also responsible for ensuring both internal and external quality standards are met from an Engineering perspective. My team offers support to other WFEL colleagues involved from different business functions, including our Manufacturing, Purchasing & Quality Management functions.
A typical day looks like...
As I tend to eat breakfast on arrival at work, typically the Team will have a working breakfast, or we lunch together. This is a great opportunity for both socialising and discussing the working day ahead - and engenders a great team spirit and collaboration. We also meet and discuss any hot topics with other colleagues from around the business.
A typical day could be spent liaising and interfacing with key customers – both in the UK and around the world. From time to time, we host customers at our Stockport military manufacturing facility for Project Review meetings, product development demonstrations and product testing.
I could also be involved in one of our exciting new Additive Manufacturing development projects. Including new design development tasks, prototype testing and collaboration with our external manufacturing partners in the Manchester area.
There might be a working lunch with visitors, but if not, there are some great local places to eat. Stockport and South Manchester has a vibrant café & restaurant scene and we also have access to some really good local catering businesses.
As we have weekly Design Review meetings, we may have more informal team discussions during the day to monitor on-going projects. We also visit the various WFEL manufacturing areas often, to speak to our colleagues on the production side of the business. This partnership is vital in ensuring the very highest quality products for our Military customers.
In any Manufacturing/Engineering environment, there are technical challenges that can occasionally present quality issues, so we work closely with both internal teams and external suppliers to provide technical & logistical solution to any problems that may arises. My team are involved from the raw material supply right through to the delivery, to our customers, of our finished products - so we see the whole manufacturing process from cradle to grave.
This also requires good Project Management skills from me and the team, to achieve our end goals and deliver our orders on time.
From a technical perspective our structural analysis work is critical in ensuring our Military Bridging Systems can safely support our customers military vehicles weighing over 100 tonnes, so we must get our calculations correct!
The best part of my day is...
I really enjoy the daily Toolbox Talks with my team and the manufacturing teams, which usually take place in the mornings. This allows us all to plan the tasks for the day ahead and set the agenda for the day.
I also look forward to the weekly Planning Meetings; this is a great opportunity for a team chat as well as being used for constructive ideas and collaboration.
Do you face any challenges and how do you overcome them?
We may have design challenges relating to a particular customer or to one of our Military Bridging products, so it's great to collaborate with the whole Department to problem solve any issues. Usually, collectively, we find the answers, as people can bring a different perspective to the problem or their own particular experience and expertise.
As we have customers around the world in different time zones, we can arrange to have conversations with them at a convenient time for them. As WFEL offers flexible working hours, we can fit this in nicely with any conversations with, for example, customers in Australia.
With over 250 people in the company, it's invaluable to be able to have meetings and reviews with colleagues in other Departments, where we can brainstorm ideas to help overcome any challenge. We have a lot of Engineers in the business, of different disciplines, so it's amazing how someone can always find a solution to a problem!
What would someone who wants to break into your industry need to know?
We Engineers are a thoughtful lot! We love our work - and this industry tends to attract those who have a natural passion for problem solving, coupled with an interest in innovation and new ideas – you might say it's ideal for those with creative minds.
We also need people with an aptitude for Project Management and it's really useful to have a bit of commercial nouse, too. Most people are likely to have studied - or have an interest in - the STEM subjects: Science, Technology, Engineering and Mathematics.
There are great opportunities for those with an interest in Computer Aided Design (CAD) and there is now a shift towards Additive Manufacturing and 3D printing for both spare parts and assembly parts. We are currently collaborating with external Additive suppliers to optimise some of our components for Additive and also in discussion with Manchester Met University about their Support Programme. Our teams have a variety of both vocational and academic qualifications, so there's something for everyone.
How do you collaborate with the wider [sector] eco-system?
WFEL has long-standing associations with a number of external partners in the Defence industry and we also collaborate with various industry bodies. We have an extensive UK-wide supply chain.
We have close working relationships with the British Army, as one of our key customers, as well with many military customers overseas and also with our network of overseas Consultants around the world.
We are members of the Greater Manchester Chamber of Commerce, Make UK and ADS (manufacturers organisations).
In any Engineering or Manufacturing company there is a need to work with external supply chain partners and new suppliers. We collaborate with UK and European businesses that produce materials and/or components for us.
Greater Manchester is known as being one of the UK's most liveable cities – how do you make the most of it?
It's a really great place to live. The city centre, in particular, has an abundance of fabulous Bars and Restaurants. The Arts and Culture scene is second to none. I particularly like Ancoats and also the Northern Quarter. The Metrolink Tram is fast and affordable and Media City is becoming a very popular place to live and work.
There is also a really good social scene in the South Manchester area, around near where WFEL is based. I enjoy a number of sports, so am really pleased that facilities for running, cycling, tennis & golf are close at hand – Sports City & the Velodrome, Didsbury Northern Tennis Club and Various Golf Courses around the river Mersey are close to WFEL. As a spectator too, there are first class sporting venues within just a short distance of home. The Etihad & Old Trafford are close by and great for watching Premier League and WSL Fixtures – And that's coming from a Liverpool fan! There is also the home of Sale Sharks at the A J Bell Stadium for Rugby fans.
At the weekends, favourite places to spend time are the food venues and pubs in Altrincham, Sale, Chorlton, Levenshulme and Didsbury. Also, for a bit of shopping, the Trafford Centre is very accessible.
For a good night out, there's great night life in the city - particular favourites of mine are the Northern Quarter Bars, Escape to Freight Island, Spinningfields and for music, The Apollo or Night & Day Café…plus many more!
https://twitter.com › wfel_bridges