Get to experience a day in the life of  Liz Bohler, Senior Delivery Manager at MI-GSO | PCUBED,  a pioneering project management consultancy, supporting R&D, IT and Transformation projects in the industrial, public sector and financial services sectors. Recently the business announced its Manchester hub, which you can read more about here.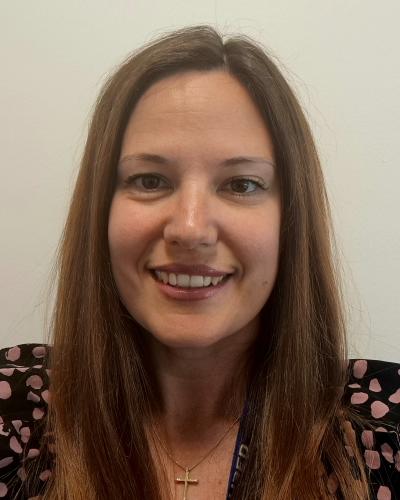 When I first wake up, I prepare for the day by...
Having coffee first! I watch BBC Breakfast and catch up on LinkedIn.
On office days, I walk to my local station, Guide Bridge and walk from Piccadilly to Chancery Place. I love walking, the vibe of Manchester, fantastic architecture and on arrival at the M|P office, amazing views!
At MI-GSO | PCUBED, I'm responsible for...
Establishing our brand in the North West. This can include attending events, public speaking, guest lectures and meeting new clients. I'm very lucky to be able to engage with support organisations like the Growth Hub, academic institutions and the Association for Project Management.
A typical day looks like...
Thursdays, I'm normally in town attending events. For example, a few Thursdays back, my colleague Rob and I had a workshop with Manchester University to plan our future engagement, then onto Manchester Digital for Tech Leader Talks, with TalkTalk's Phil Haslam. Then I hosted PMO North, with Jim Livesey in the evening, a free event where the PMO industry get together to talk innovation, jobs and network.
The best part of my day is...
When working at Chancery Place, at 10am I grab a coffee and pick up the Financial Times. I look out over the Manchester skyline and soak up the atmosphere.
Reading newspapers gives real insight to business, economy and politics from across the globe. I like to share interesting stories with our team here at M|P which might help our recruitment drive or benefit our client engagements.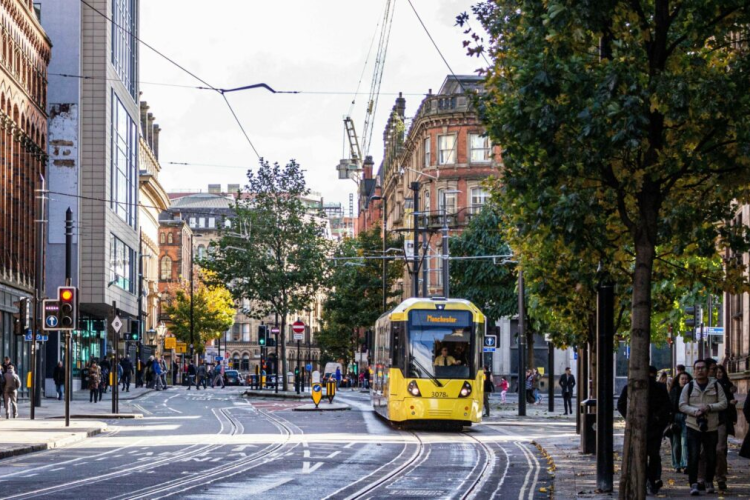 Managing multi-million-pound portfolios must carry a lot of responsibility. Do you face any challenges and how do you overcome them?
Before coming to M|P I would take best practice Portfolio theory and tailor it to a client's environment. I've taken this skill with me to this role and by using our portfolio framework, I now have an integrated end to end approach. Having this knowledge and guidance decreases stress and challenges in delivering for clients. Portfolios are delivered by teams, not just me, so I find it very beneficial to take time to learn about who I work with and share the good, and the challenging times.
What would someone who wants to break into your industry need to know?
Project managers need so many skills. You'll work with data, people, systems, products and services. Delivering change can be extremely stressful so work with people, not against them. You don't need to be the expert in anything but project management, but be curious about other people, their skills and knowledge, ask questions!
You're currently working to establish your office in Manchester. How do you collaborate with the wider business eco-system?
M|P are strengthening our existing relationships in the North West, and by having regional-based project management consultants, we are now more accessible to existing and new clients.
We have delivered guest lectures at Liverpool John Moores, Manchester University, MMU and have submitted a partnership application to the Business Growth Hub. We think it's vital to share details about our work and offer knowledge to the younger generation who are coming into our industry. M|Power, our Project Manager Degree Apprenticeship at Cumbria University, is providing employment opportunities with regional based people and us.
In the past month, I have spoken at Page Group's She Talks Tech, had a tour of AMRC North West and Ford Halewood, and attended IN4's SkillsCity graduation ceremony. M|P want to be at the heart of project management in public sector, manufacturing and technology, it's been great to expand our networks and celebrate their successes.
Greater Manchester is known as being one of the UK's most liveable cities – how do you make the most of it?
At M|P we host monthly socials with our staff, so we get face to face time together after our client work. We have recently been to Flight Club and got the competitive spirit going!
For myself, well that depends on the weather! What is great about Manchester is the accessibility of both the city and countryside. Not one weekend is the same for me. One might be a trip to Holmfirth to see a gig, a country walk and pub, another might be a Sunday shopping and grabbing a bite to eat at Riva Blu.
I get major FOMO because there is so much going on here, right on your doorstep!
What do you want people to know about your business and how can companies work with you?
Our clients are in the Public Sector, Aerospace, Automotive, FinTech, Energy and Life Sciences. Our clients must deliver increasingly complex, global initiatives with fewer resources and in shorter time scales. We help to bring their innovations to market and to transform successfully through our highly skilled people and breadth of knowledge.
As leaders in our field, we live and breathe all things project management. And now with our Northern Hub, companies can engage with us regionally and secure local talent. We are well and truly open to hear from you!
How can people connect with you and keep up with your exciting work?
If you want to hear more about our project management offering, you can contact me at liz.bohler@pcubed.com or connect with me on LinkedIn
Our website- MI-GSO | PCUBED – Project Management Consulting Services – The Project Management Consultancy (migso-pcubed.com)
Our Business Manager, Tom Southgate is also available via tom.southgate@pcubed.com