Company overview
DeakinBio is a spin-out company that emerged from a collaboration between a group of artists and scientists from the University of Manchester, with the aim of providing a sustainable bioinspired alternative to ceramic tiles. Operating for almost a year, the company is currently based at the Graphene Engineering Innovation Centre (GEIC) and led by Dr. Aled Deakin Roberts and Dr. Aoife Taylor.
The problem
Ordinary ceramic tiles need to be fired at extremely elevated temperatures for many hours. This energy-intensive processing is unsustainable and producing them causes a huge carbon footprint.
The Solution
Inspired by the need for a sustainable, low-carbon alternative to ceramic tiles, DeakinBio created a bio-based tile with a bio-inspired structure that resembles natural sea shells. They developed a tile that does not require kiln burning and has an 80–90% lower carbon footprint than standard tiles.
DeakinBio was awarded the first prize of £50,000 in the Harari Graphene Enterprise Award 2022. They won the award for incorporating graphene into the shell-like material. By introducing graphene into the material, it becomes 20% stronger.
Deakin Bio in Greater Manchester
Manchester is a rapidly growing hub for material innovations, particularly green technology, and it boasts significant recognition in the biotechnology sector.
The city region serves as a centre for engineering and material innovation, and it has a growing startup ecosystem. DeakinBio has access to advanced machinery and equipment at the GEIC, which is located near the University of Manchester. The GEIC's proximity has given them access to more than 20 microscopy machines and other mechanical testing facilities. Additionally, the company started working with NERIC at Salford University for production automation innovation.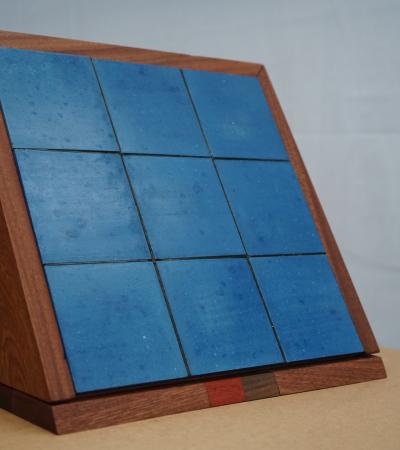 Looking ahead
DeakinBio is hoping to set up a small-scale production facility to produce their low-carbon tiles on a larger scale. The company will also work as consultants for their partner Lucideon, a world-leading specialist in ceramic tiles.
Find out more about DeakinBio