Greater Manchester has a fantastic reputation for doing business well and is successful in attracting foreign direct investment outside London across multiple industries, specifically financial, professional and business services, creative digital and tech, advanced manufacturing and life sciences, which allow for cross industry collaborations of all kinds.  
On Thursday 6th July, MIDAS and the Greater Manchester Combined Authority welcomed a delegation from the Association of Economic Representatives in London (AERL), to showcase this expertise across the city-region's world-leading research facilities and their role in innovation for sustainable solutions. 
AERL is an informal association of diplomats and officials of Embassies and High Commissions in London, with direct responsibility for economic, commercial and financial affairs.  
Key markets for trade, investment and collaboration were represented in the group, including the US, Japan, Germany, Canada, Australia, Finland, Demark, Switzerland, Italy and Nigeria.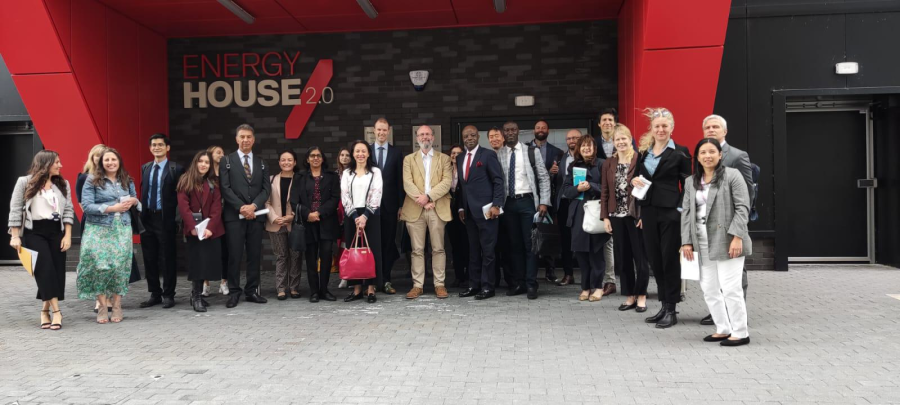 During the day trip, diplomats visited sites across three of Greater Manchester's universities -  
Energy House 2.0 which was completed in February 2022 and is the largest research facility of its type in Europe. The delegation had the opportunity to experience the environmental chambers which can recreate a wide variety of weather conditions such as wind, rain, snow and solar radiation. The facility at The University of Salford, allows companies to test technologies to develop low carbon solutions.  
Fuel Cell Innovation Centre at Manchester Metropolitan University brings together the latest technology, world-leading academics and industry professionals to create new, clean electrolysers and fuel cells. The focus is on next-generation energy, which aims to outperform current fossil fuel alternatives both in terms of environmental efficiency and cost effectiveness.  
Centre for Robotics and AI - one of the UK's top robotics centres with a world leading reputation for research combining robotics and AI. In May 2023 The University of Manchester launched a new robotics research centre in partnership with Jacobs, with the aim of playing a key role in the climate response.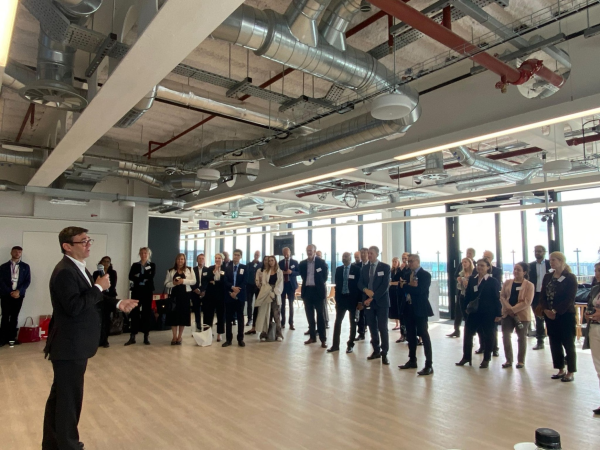 The delegation also enjoyed a networking lunch with the Mayor of Greater Manchester, Andy Burnham, who shared further detail on the significant impact further powers brought about by the recent landmark Devolution deal will have on productivity in the region, hailed "the start of Manchester's fourth industrial revolution".   
Spokespeople from Greater Manchester universities, the Chamber of Commerce, the Department for Business and Trade and Consul Generals based in Manchester were also in attendance at the lunch.  
Guests were hosted at Roku's Circle Square office, where they heard from Michael Hartley, Director of Engineering at the US streaming giant, who recently invested in Greater Manchester as a result of its thriving tech sector and global cultural impact.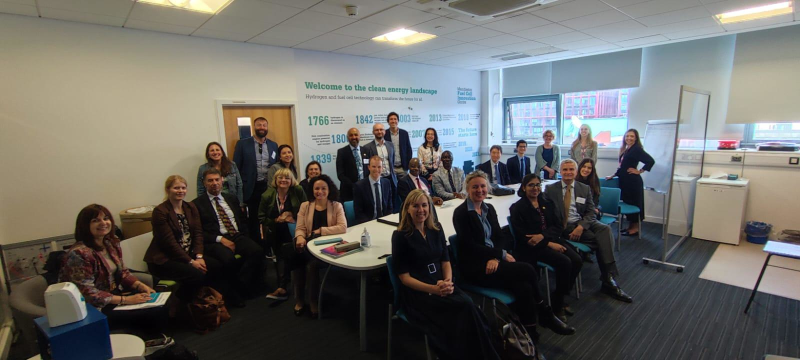 Marcus Rothen, Co-Chair of AERL and Head of the Economic, Finance, Science and Innovation Department at the Embassy of Switzerland said
"It's been great to see, in real life, how Greater Manchester has made great strides to be a leader in innovation for sustainability. Our main goals were to learn, exchange and connect.

This visit has provided our members with the foundation for future engagement in the city region." 
Mike Blackburn OBE, Chair of The Growth Company said  
"Foreign diplomatic missions and our work with trade and investment offices are integral to creating new opportunities.  

Our ambitions across the green and digital agenda, to further strengthen Greater Manchester's economy and tackle some of the biggest challenges facing our planet, are best achieved through UK and international partnerships."
Visit this page to learn more about Greater Manchester's International Strategy.