Join us in Conversation: The Deals, The Dos and The Don'ts of Green Finance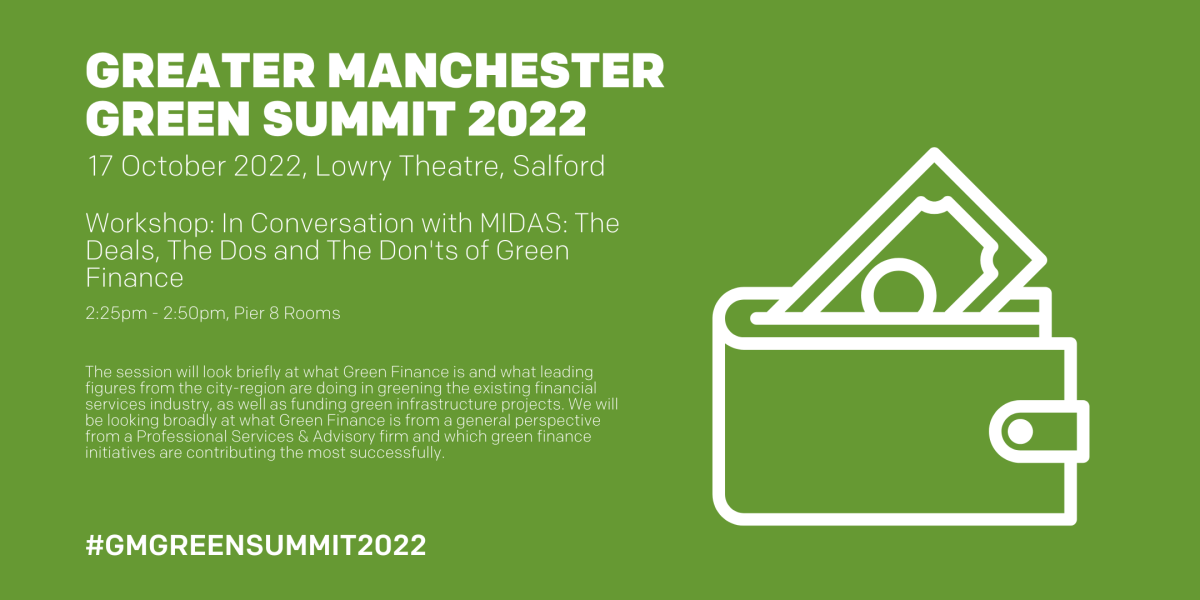 Following a session with the Energy Innovation Agency looking at the 'Why' in terms of the innovators who are helping to solve the net-zero issue, MIDAS will host a fireside chat exploring the 'How' in terms of how green projects are funded.
The session, ran by will look briefly at what Green Finance is and what leading figures from the city-region are doing in greening the existing financial services industry, as well as funding green infrastructure projects. We will be looking broadly at what Green Finance is from a general perspective from a Professional Services & Advisory firm and which green finance initiatives are contributing the most successfully.
We will hear from a local Green Finance SME, Improveasy on their growth story, how they received funding and lessons learned during their journey so far as they offer solutions for businesses and homeowners. We will also be in conversation with a large Banking incumbent on some of the deals that have been done in Greater Manchester, how these contribute the overall net zero goals of the city region and what green suppliers can do to position themselves to access green funding initiatives.
The session will wrap up with some key takeaways for businesses looking for finance & investment and how this supports further development of the 5-year Environmental Plan.
Joseph Beaden, Business Development Manager for Financial, Professional and Business Services at MIDAS said: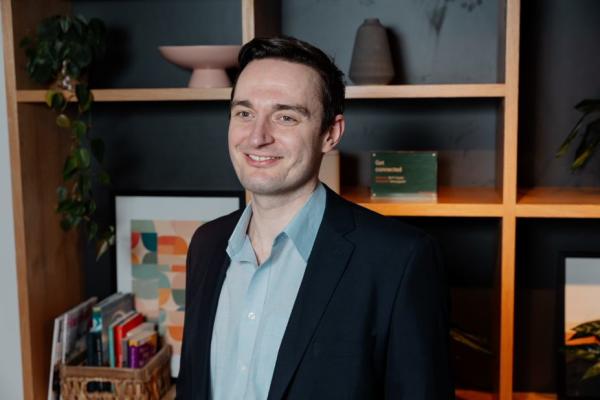 "This session will appeal to businesses that are interested in learning more about Green Finance. From businesses that already have an active focus on Green Initiatives and are looking for funding, or for members of the business community who are interested to hear about how other Financial Services companies are introducing policy to tackle the net zero problem in the sector."