Based at Citylabs 2.0, the world-class hub for health innovation and part of Europe's largest clinical academic campus, QIAGEN is a worldwide provider of molecular sample and assay technologies; working on diagnostics development to determine the effectiveness of specific drugs in individual patients.  
We spoke to Roshani Lad, one of the youngest Associate Directors at the company, to discuss women leadership and working in the life science industry in Manchester.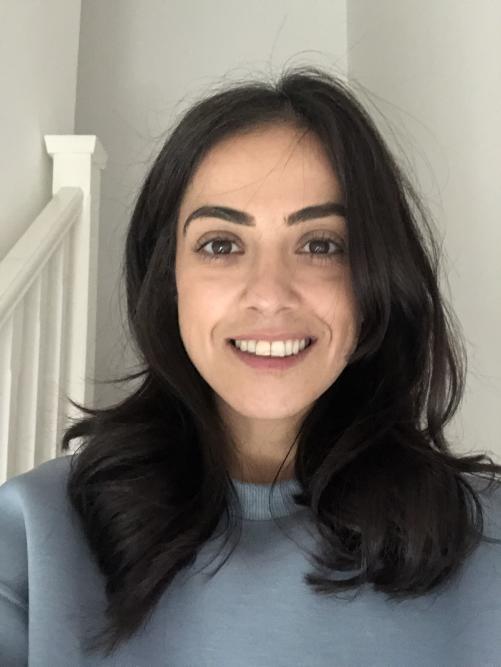 ****
TELL US A BIT ABOUT YOUR CAREER PATH TO DATE... 
After completing my Masters degree and graduating from Salford University started to work as a scientist in the labs at QIAGEN 12 years ago, I've steadily changed my path and worked my way to a senior role in Central Services and Molecular Assay Development. 
I'm now Head of Central Services and Health & Safety for our Head Office in Manchester. My role enables my colleagues to do their pioneering work to change the world and advance science, in a safe and efficient environment. 
****
WHY DO YOU THINK ITS IMPORTANT TO INCREASE DIVERSITY IN SCIENCE? 
Science is about asking questions and driving concepts/hypotheses forward.  To do this effectively you need diversity.  It's impossible to increase your breadth of knowledge and challenge ideas if your teams, decision makers, influencers and leadership boards aren't diverse – you'll miss out on all the information and experience that comes with a mix of genders, experiences, physical abilities, and backgrounds.  
This must evolve and change as we do in society. 
****
WHAT BARRIERS HAVE YOU FACED IN YOUR MALE DOMINATED INDUSTRY? 
Barrier's women typically face and one I have worked to climb is getting into a management role.  As a woman of mixed race, it's still a unique experience to see people that look like me as you go further up the ladder but it's great to see gradual change.  QIAGEN is working hard in the diversity area, and I'm proud to be apart of this. 
****
THE THEME FOR THIS YEAR'S IWD IS #BREAKTHEBIAS – WHAT ONE PIECE OF ADVICE WOULD YOU GIVE TO OTHER WOMEN WANTING TO FOLLOW IN YOUR PATH?  
Trust your instincts! Be true to who you are, be empowered, and if there's something you really want to do – go for it.  
****
WHO IS YOUR INSPIRATION?  
My parents are my inspiration. My dad is a GP, yet he retired early to continue his medical work abroad where he provides care in remote areas of third world countries, to those with limited access to quality medical care. My mum worked tirelessly to support my goals as I grew up and really supports my dad in his mission.  They both inspire me to be the best I can be. 
****
HOW DOES YOUR WORK AT QIAGEN CONTRIBUTE TO A HEALTHIER WORLD FOR WOMEN IN PARTICULAR?  
QIAGEN works to makes improvements in life possible, for everyone.  We develop sample to insight solutions and our Molecular Assay Development team, that I'm a part of, develops these assay technologies that are used to make isolated bio-molecules visible.  For women we have developed a number of different products, including HPV panels, and continue to do more in this area. 
****
WHAT HAS BEEN A CAREER HIGHLIGHT FOR YOU?  
Moving into City Labs 2.0 and our state-of-art facilities was a project I spearheaded for QIAGEN that I'm particularly proud of. The work started for me before a single brick was in the ground and took 4 years, completing successfully in 2021. It was a huge challenge that pushed me out of my comfort zone but being able to give everyone the space to grow and do the important work we do in a great facility is a fantastic feeling. You can read more about the move here.  
****
FINALLY, HOW DO YOU THINK GREATER MANCHESTER HAS HELPED YOU SUCCEED? 
Almost definitely Greater Manchester's life science expertise has helped me to succeed. 
It is very typical to move down south after completing studies in this industry, but I knew I wanted to stay in the North. Having companies and academia with such a big footprint available in such close proximity has made the sector into a thriving community. Even competitors get along and share insight!  
I really like being on this campus and to see clinicians, doctors and nurses working it makes me feel like I'm part of something great.  
Find out more about QIAGEN here.