Manchester welcomed a 30-member delegation from the Confederation of Indian Industry (CII) on Tuesday 19th September, for a day of exploration and knowledge exchange, at Greater Manchester's leading Advanced Materials and Design innovation facilities.  
The Confederation of Indian Industry (CII) is a non-government, not-for-profit, industry-led and industry-managed organization, with over 9,000 members from the private and public sectors. The CII works to create and sustain an environment conducive to the development of India, partnering Industry, Government and civil society, through advisory and consultative processes. 
Established as one of the UK's primary sources of foreign direct investment and one of the world's fastest growing economies, India's ambitions complement the rich history and continual innovation of Greater Manchester.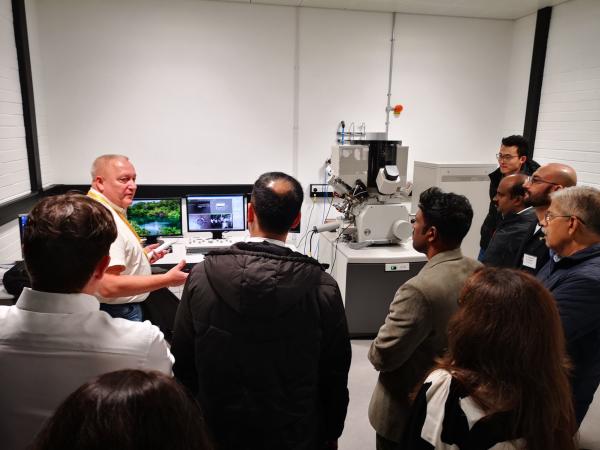 Through the Manchester India Partnership, ties across investment, trade and culture are developed to facilitate collaboration and create new opportunities in shared areas of interest.  
Senior leadership from CII member organisations including Tata Steel, Norton Motorcycles, Forbes Marshall, Dynamatic Technologies and The Department of Business and Trade joined to take away key learnings from the opportunities and potential of these institutions for future joint research, trade, and inward investment.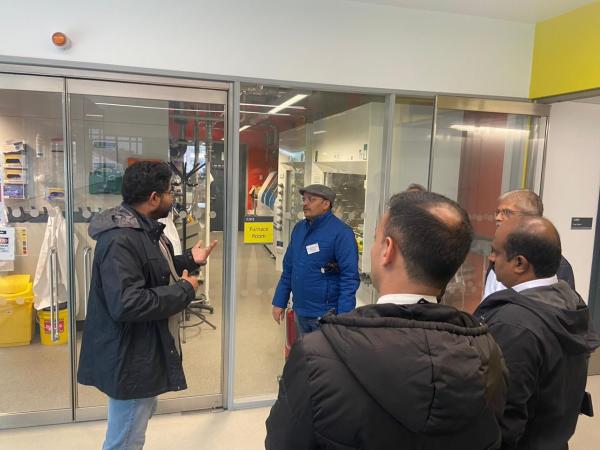 The group learned more about Greater Manchester's innovation at leading institutes including the University of Manchester, the Henry Royce Institute, National Graphene Institute and the Graphene Enginering Innovation Centre (GEIC) as well as Innovation District Manchester and the Innovation Factory.  
Dr Debashish Bhattacharjee Vice President, Technology & R&D Tata Steel and Chairman, CII National Task Force on Advanced Materials said: 
"The CII Indian Mission on Design and Advanced Technologies is keen to explore knowledge exchange, cooperation and support between India and the UK to further the research priorities in advanced materials, robust technology partnerships, and design innovation and investment for long-term growth and sustainability objectives". 
Udayant Malhoutra CEO & Managing Director Dynamatic Technologies Limited and Chairman, CII National Committee on Design & Innovation 
"The purpose of the CII Indian Mission on Design and Advanced Technologies to UK is to primarily engage in discussions with the UK's premier institutions and its key design organizations, to deepen knowledge gained and leverage connections between Indian and British industry & design institutions for the growth of design, innovation and advanced technologies."  
Jack Mitchell-Wilkinson, Manchester India Partnership Project Manager added: 
"There are strong links between Manchester and India, from business and tourism to culture and hospitality. The depth of these ties continues to grow, stimulated through the large, diverse diaspora that call the city-region home and help to make Manchester great. Welcoming the CII was a brilliant opportunity to share our capabilities with innovators and to become a sounding board for Indian businesses that see a shared vision for the future of advanced materials and manufacturing." 

 
Learn more about the Manchester India Partnership here.