GFT is driving the digital transformation of the world's leading companies in sectors including financial services and manufacturing. 
As an IT services and software engineering provider, GFT offers strong consulting and development skills across all aspects of pioneering technologies, such as cloud engineering, artificial intelligence, mainframe modernisation and the Internet of Things for Industry 4.0. 
GFT opened its Regional Innovation Hub in Greater Manchester in September 2021, so we caught up with Carlton Hopper, their UK Managing Director about his ambitions for the business in the city-region and beyond.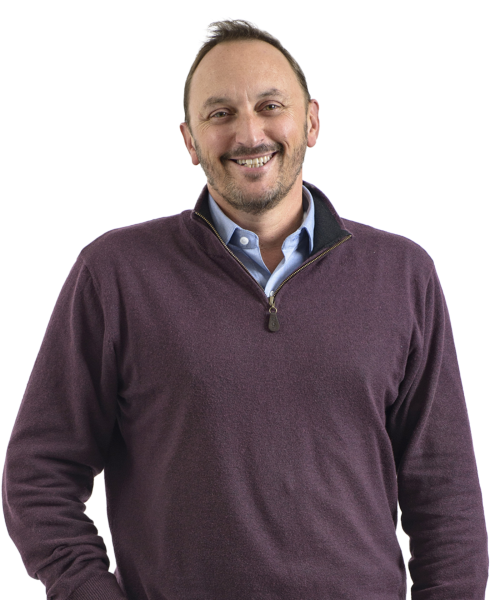 Carlton Hopper, UK Managing Director, GFT
Carlton, what does your role entail as UK Managing Director of GFT?
As UK MD, my primary task is to run the UK business, making strategic decisions to expand and take our business forward into new sectors and geographies within the UK. Since our arrival in Manchester last autumn, we have continued to expand our footprint in Manchester. Our focus over the last few months has been on some operational aspects, to figure out how we drive the business in Manchester, whilst we also look at how we continue to grow and expand in the region and beyond going forwards.
You work across a range of industries, what is the most exciting for you right now and what new developments are you seeing within that sector? 
We continue to work across all of the main financial services sectors: capital markets, asset management, insurance and retail banking with an equal focus. However, the area that we believe we can grow that is specifically relevant to the North of England is our work in retail banking, and in particular working with challenger banks and small to mid-sized financial services organisations seeking to re-platform and modernise their technology.
We are working with both existing and new financial services brands, helping them to re-platform and to modernise. We are helping clients to innovate with new technology, to be agile, and provide their customers with better offerings. We are in fact right in the middle of some very exciting conversations about innovative new solutions that we think will be really important for consumers and the industry overall.
Where do you start when a business wants to accelerate their plans to automate their systems and drive digital transformation?  
It really depends where they are on their digital transformation journey. However, we always aim to challenge the status quo, show clients the 'art of the possible', and to build a business case to meet those ideas, and finally to implement those solutions. 
You celebrated one year in Manchester in September, congratulations! Is the city what you expected and how? 
The quality of the people we have hired in Manchester has met and exceeded our expectations. We now have a wonderfully diverse and energetic team with a true entrepreneurial spirit, and we are firmly committed to expanding our team and our business there.
We are delighted to have chosen Manchester for our expansion in the north, with its close-knit and welcoming business community, and look forward to an ambitious growth plan, with new clients and many more exceptional talents who are committed to driving our potential in the city.
You're an ambitious company with plans to expand rapidly, how many roles are you aiming to fill and what can people look forward to with a career at GFT? 
We are completely aligned with our clients and their demand for growth and there is no cap to the extent of that growth with GFT. In Manchester, we are in the process of targeting new areas that we think will be more aligned outside of our traditional client base, such as retail banking. In addition, we are building a network throughout the country to work even more efficiently with our clients.
At GFT, we have an open culture which promotes fast progression. Our people can explore and realise their potential, looking forward to exciting new projects and opportunities, working on innovative programmes for tier 1 domestic and international clients. Global in reach, but with a family culture, we are 'big enough to deliver and small enough to care' for each and every client.
How do you plan to revolutionise the Fintech community in Greater Manchester... and beyond? 
The community has some amazing skill and technical capabilities. We want to harness these raw talents and apply them towards our client opportunities, delivering substantive and real projects to our customers at scale. By connecting and engaging more individuals on a global scale, that can act as a unified team, we can demonstrate that we can execute and deliver projects that add value at scale.
What should we look out for next from GFT? 
The main thing to look out for will be our client successes. We are working on multiple projects for a number of northern clients and we look forward to seeing those projects grow. Watch out for public references and stories about the work we are doing with more clients over the 12 months.
The work that we are doing for clients focused in the North is a huge priority for us and we are proud to be sponsoring the FinTech North Manchester conference on 24th November, where we will be exhibiting and speaking alongside AWS on the subject of 'Building the next generation of digital banking' and showcasing our work on the development and launch of some of the most successful new brand banks, including Mox bank and Al Rajhi Bank.