Carlton Power, one of the UK's most experienced energy infrastructure development companies has recently secured planning permission for Greater Manchester's first low-carbon hydrogen fuel hub, the 200MW Trafford Green Hydrogen scheme.
We caught up with its Project Director  Eric Adams, to find out more about the project that will help Greater Manchester accelerate its net zero 2038 target – along with the UK's net zero 2050 target.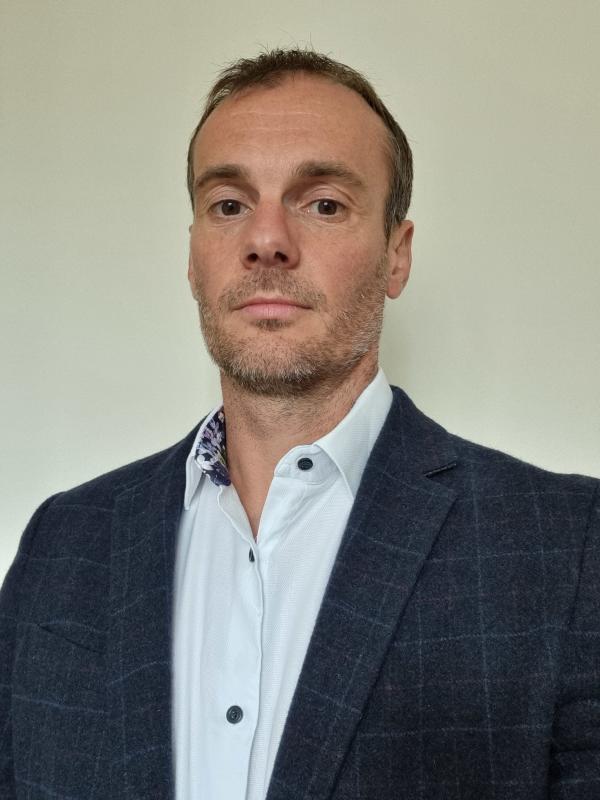 Eric, what will your role entail as Director at Trafford Green Hydrogen?
My role entails leading our hydrogen activities for Trafford Green Hydrogen and our other developments (we also have green hydrogen projects in Barrow and Plymouth at an advanced stage and a number of others in the pipeline – all in the UK).  As with all development projects, we need to secure the land, grid connections and planning but for hydrogen projects we also need to secure the offtakers so that when we are ready to produce hydrogen, we have customers ready to use it in their processes.  Over the last few years, a lot of my time has therefore been taken up speaking to the regional bodies looking to deliver net zero and potential offtakers (in industry and transport) who want to accelerate their carbon reductions plans with hydrogen. 
What makes Trafford in Greater Manchester the ideal location for this industry leading project?
First and foremost, the 2038 target set by GMCA has set the scene for delivering net zero and focussed the minds of local businesses to get on with the task – a supportive policy framework has been critical to ensure the focus on delivery of the target.  More generally, we have been active in Trafford for a number of years (we developed Carrington Power Station), and we know that the local authority is supportive of low carbon energy projects which will help with the transition away from fossil fuels. 
How will this project support Greater Manchester's net zero 2038 target?
Our Trafford project will provide the first supply of low carbon hydrogen into Greater Manchester in 2025, enabling businesses to commence their transition to net zero sooner.  In turn, as the project demonstrates the art of the possible, it will act as a leader to de-risk the hydrogen economy and enable more businesses to take advantage of low carbon hydrogen.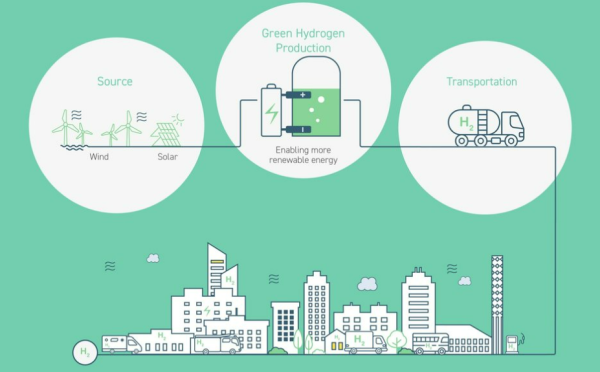 How do you plan to work with local industry partners to accelerate their plans?
Our local industry partners are keen to make head way on their transition to net zero but have limited opportunities to do so.  By providing low carbon hydrogen by 2025, we are helping to accelerate their plans while ensuring security for their energy supplies which are critical for their operations.  We provide support to our partners by providing the pathway to decarbonisation both technically and commercially. 
What types of businesses will you look to collaborate with?
We are looking to collaborate with businesses who are committed to reaching net zero. We recognise that the "business-as-usual" approach can no longer work, so companies who are willing to look beyond today and make the positive decisions for the future are great partners for us. 
What types of roles you are looking to create through the project and when will you start recruiting?
There will be direct opportunities to operate the electrolysis plant and also through the use of hydrogen at our offtakers. More widely, through the partnerships with GMCA and Manchester Metropolitan University, we are aiming to use the development as a nucleus for learning and training to build the sustainable skills required for the wider uptake of hydrogen. 
What is a key milestone you are looking forward to reaching?
Our key milestones to date have been securing planning permission for the electrolyser at Trafford Low Carbon Energy Park, at 200MW it is the largest consented scheme of its kind in the UK and submitting the funding bids to BEIS to secure the support required to enable supply of hydrogen at cost parity with natural gas.  The next key milestone would be the shortlisting of Trafford Green Hydrogen under the bidding process which we expect to hear about early in 2023 to allow us to start construction in October 2023. The bid process will be highly competitive, so we are working hard, with the support of our partners and others, to ensure that the UK Government backs our bid.  
Read more on Smart Energy in Greater Manchester here and for more information on the project, visit www.traffordgreenhydrogen.co.uk