Bryan Cave Leighton Paisner LLP (BCLP) is an international law firm with 31 offices worldwide delivering legal solutions to a wide range of major companies, financial institutions, prominent public sector bodies and private clients.
Since opening in 2014, BCLP has rapidly expanded its presence in Manchester, and now employs over 100 staff who work for some of the firm's most important clients on a wide range of transactions.
We caught up with Partner Taslima Salam about her career journey and plans for the Manchester office.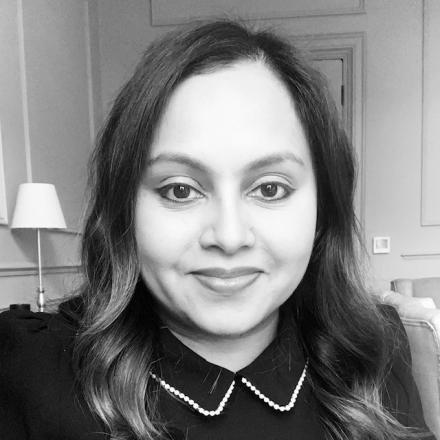 Lovely to meet you Taslima! Please tell us about your role at BCLP.
I joined BCLP in November 2022 to lead the regional Real Estate Finance (REF) team which include lawyers, paralegals and apprentices across our Manchester and Southampton offices. 
The REF team are a really talented and fun group of lawyers (ranked Tier 1 in Legal 500 2023) and we have worked on some really exciting Manchester-based transactions. We recently closed a matter advising Cheyne Capital on its £104.5m development financing of the landmark mixed-use Rylands building in Manchester. We also advised Frogmore on a £13.75m refinancing in respect of Cotton Quay at Salford Quays.
We have an ambitious growth strategy for our Manchester office and, together with my partners, I also have a really exciting role in driving forward this strategy, which will see us continue to work on some of the region's high profile deals across a broader range of practice areas.
Sounds varied and interesting, with a lot of responsibility – could you tell us a little about your career journey to date?
I am a second generation Bangladeshi and grew up in a small northern town. No-one in our extended family or community had ever gone to university and it was normal then for girls in our community to finish school, possibly attend college/sixth form and then get married. So when I secured a place at Cambridge to read Law, it was assumed (including by me) that I would decline the offer as it was unheard of for a young unmarried Bangladeshi girl to live away from home – but my late dad (my biggest cheerleader) put his foot down and insisted I couldn't turn down such an amazing opportunity.
In 2001, the second year of my law degree, I signed a training contract with the Manchester office of legacy Eversheds - I wanted to return to my family and train at a large law firm.
Eversheds sponsored me through law school, in 2003 I started my training contract, and in 2005 I qualified into the Banking Team.
I started my career in leveraged finance – we worked long hours and my whole life revolved around work and the office – I had lots of fun and learned a great deal. I was on secondment in Malaysia when the global financial crisis began to unfold – as work started to dry up and redundancies hit the legal profession, I remember the head of my team telling me that in order to succeed it wasn't enough to just be 'a good lawyer'.  Identifying a gap in my team, I targeted real estate finance (REF) work and built a practice advising lenders, borrowers, funds, developers and government institutions, which I did alongside corporate lending work.
In 2016, I achieved my career dream of becoming a partner. While at Eversheds, I headed up the firm's REF practice for the UK regions, as well as managing the Banking team in Manchester. I also had several other partner roles relating to pro bono, diversity & inclusion, and work allocation.
In 2022, more than 20 years after signing my contract with Eversheds, I decided to take the plunge and accept an offer from BCLP. I had completed my family, entered my forties and was ready to take on a new challenge. The prospect of growing a team, an office, and working for a top tier firm on high profile deals, with lovely talented and motivated people -  all while remaining in Manchester - was too good to turn down!
You mentioned you have spent your entire career in Greater Manchester - what is it about the city-region that keeps you here?
Manchester has a really special sense of community, both professionally and socially, which I love. There are some fantastic restaurants and theatres within the city as well as beautiful parks, gorgeous countryside and beaches within an hour's drive.
When you can have all this on your doorstep and be able to afford a house with a garden as a junior lawyer  – while also being able to work on high profile/complex transactions with brilliant lawyers - why would you want to be anywhere else?
Outside of work, how do you like to spend your spare time in and around the city? Any recommendations of things to see and do?
Eating, shopping, musicals and country walks are my favourite pastimes (and probably in that order!), as well as spending time with my husband and two children. The restaurant scene in Manchester is impressive, and as a Muslim, I'm really pleased that there are now loads of halal options. San Carlo and Australasia remain firm favourites, and we love to go to Rusholme as a family– with the range of different South Asian and Arab eateries and shops, it feels like being on holiday!
There's no denying Manchester as a top luxury shopping destination – working at an office on King Street isn't great for my bank balance however!
I live in Rawtenstall which has some stunning scenery, and home to Britain's only surviving 19th century temperance bar – a must-visit if you're in the area. My kids love the steam train especially on themed days.
Manchester is home to the largest regional financial, professional, and business services (FPBS) industry outside of London, employing more than 280,000 people. What piece of advice would you give someone looking to embark on a career in law, in Manchester?
Throw yourself in and put your hand up for every opportunity to learn – technical or soft skills. The Manchester legal market is full of leaders in their field so make the most of their extensive experience. Don't underestimate the power of building your own professional network – the sooner you can start doing that the better. Manchester offers so many events for young professionals to help you with this. It won't always be easy, particularly while doing the day-job, but it will be worth it. As you progress your career, your contacts will be your currency.
What are the benefits of being a law firm based here?
As the second largest legal hub in the UK with a significant number of large national and international firms having a presence in the city, Manchester has a large legal talent pool – law firms no longer need to focus their search for top quality lawyers in London.
BCLP is recognised as a market leading law firm in the Real Estate sector and it makes sense for us to be in Manchester as the city is consistently among the best performing areas for commercial real estate, and ranked as one of the highest growth cities and an important hub for life sciences and tech investment.
Manchester has historically been the location of choice for back office and technology operations, but as a competitive business location, now also attracts more complex and front office functions – how has BCLP adapted to this?
Our focus in Manchester has shifted to more complex front office functions – we now have teams of lawyers led by partners to deliver high quality work for some of the firm's most important clients, including The Crown Estate, Blackrock, Federated Hermes and Landsec. We have also recently refurbished our office to make it a more attractive, vibrant and collaborative space. In the last twelve months, we have recruited three new partners into the Manchester office, and hope to continue to grow our teams across a range of practice areas.
What should we look out for next from BCLP?
We are keen to play an active and visible role in the local professional/business community, so that we can collaborate with local professionals and continue to attract fantastic lawyers who want to develop their careers with us. We also hope to continue our exciting growth strategy for the Manchester office working on more brilliant transactions across a broad range of practice areas.
For the next generation of bold and inquisitive lawyers, we will continue to offer a broad range of routes to qualifying with us, from our unique legal apprenticeship programme through to our Training Contract. We are a very young, vibrant and diverse office and it really is a fantastic place to work.
Championing inclusivity is a very important part of my role and we will continue to encourage people from all backgrounds to consider a career with BCLP. For example, I recently partnered with HSBC to arrange for 28 young students from local schools in the Manchester area to come into the office as part of the Social Mobility Business Partnership.
It's an initiative which supports students from low income backgrounds to pursue a legal or finance career. The students presented to us in a 'dragon's den'-style format and completely blew us away with their confidence, tenacity and enthusiasm.
Hopefully in the future we will see some of those students applying to join us!