Zally is a Manchester-based deep tech start-up on a mission to confirm you are you, continuously.
By knowing who is behind the device, Zally's technology allows a password-free world to emerge.
Founded in 2022, the company helps e-commerce stores increase conversions, revenue, and customer retention.
We caught up with Founder and CEO Patrick Smith to learn more about Zally and his plans for the future.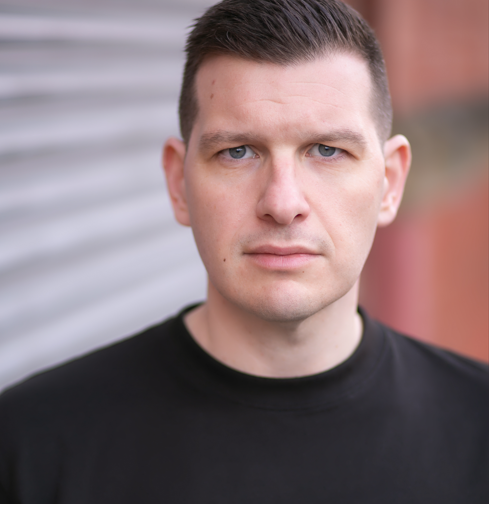 Great to meet you Patrick. Zally is a truly unique concept. What was the motivation behind starting the company?
During my tenure as a digital consultant, I discovered that online businesses lose millions daily due to password friction and obscurity around user identity. This awareness took on a deeply personal dimension following the loss of my mother five years ago, coupled with my father's subsequent battle with dementia. The intricacies of password management became painfully apparent as my father struggled to recall his passwords and manage his affairs seamlessly.
These experiences left me frustrated, but resolute. Having a mission to eliminate passwords, I set out to create a world without them.
It's crazy to me to see that password-based authentication is still around since it was introduced in the 1960s by MIT, even though the rest of the digital landscape has completely transformed since then.
At Zally, we have the potential to change the way we authenticate forever. The first step is to help e-commerce businesses authenticate their customers globally.
The story behind the brand is inspiring! Now you're in Greater Manchester which has a fintech ecosystem that was recently valued at £1bn - how do you intend to make the most of being here?
The Greater Manchester area is a great place for tech companies to grow and for tech talent to flourish. I moved Zally to Manchester for this reason! 
Manchester is also home to many government security agencies, including GCHQ, in addition to having one of the fastest-growing cyber ecosystems in the UK. 
We have already benefited from the thriving ecosystem and participated in the Greater Manchester Digital Security Hub (DiSH) accelerator programme earlier this year. The programme was delivered by innovation partners Plexal, with support from Barclays and Barclays Eagle Labs. It also included DiSH delivery partners, including the University of Manchester, Lancaster University and Manchester City Council. So far, the program has greatly contributed to our growth. In addition, we're grateful to be based at the new offices inside DiSH, in the heart of the city. 
Zally will continue to benefit from the resources, expertise, and support Manchester offers for startups as part of a vibrant entrepreneurial community.

Supporting the community and making Manchester better is also our responsibility, one we take very seriously. Manchester can only be improved by working together.
I'm thrilled to be a part of this continued growth. This will benefit Zally and help us and other businesses in Greater Manchester.
You've just announced Symeon Breen as Non-Executive director and aim to grow your team. What types of roles are you hiring and why is growth so important at this stage?
Our team has grown from a one-man band to a highly skilled team of 11. Aside from this, we have secured local investors and advisers, including Symeon Breen.
During the next 12 months, we will double our team size by hiring more commercial talent, for roles in sales, marketing, and support. As a SaaS company, we strive to deliver global self-serve services, and we must grow our solution with our customers, not just employees.
In order to grow, we are always looking for the right people to join us on this journey: investors, partners, and skilled individuals. So we invite everyone to talk to us.
Congratulations on receiving angel investment. How are these investments going to increase the scope and success of the business?
Thank you. The investment is a significant milestone for our business, and we're incredibly excited about the opportunities it brings. With this infusion of capital, we're strategically positioned to scale and expand our operations.
The investment will be directed towards three key areas that we believe will greatly enhance our scope and success: talent acquisition, product development and our go-to-market strategy.
External investments position us for remarkable growth. By concentrating on product development, implementing a refined go-to-market strategy, and assembling a high-calibre team, we can further enhance our value proposition. Our team is eagerly anticipating the exciting journey ahead!
Zally has recently announced its partnership with Manchester Tech Festival. What was the motivation behind this partnership and how is it going to be delivered?
Partnering with some very impressive local initiatives, including the first Manchester DevCon and Manchester Tech Festival, has allowed us to be part of the thriving tech community in Manchester. The events allow us to directly engage with our target audience, build meaningful connections, and showcase our offerings to a relevant demographic. In addition, it is an excellent way to recruit talent among the best.
Our sponsorships are part of our broader commitment and initiative to contribute to making Greater Manchester the go-to place for tech.
Finally, what should we look out for next from Zally?
Our technology has limitless applications, but first, we want to kill passwords, so stay tuned for our solution in 2024!
The next unicorn is being built in Manchester, and we need all the support we can get. We feel like we've got it in Manchester. Together, we can make Manchester the best place to live and work in Europe. I appreciate all of your help, thank you:-)
Keep up with the action at Zally on LinkedIn, Twitter , Instagram and over on the website www.zally.com