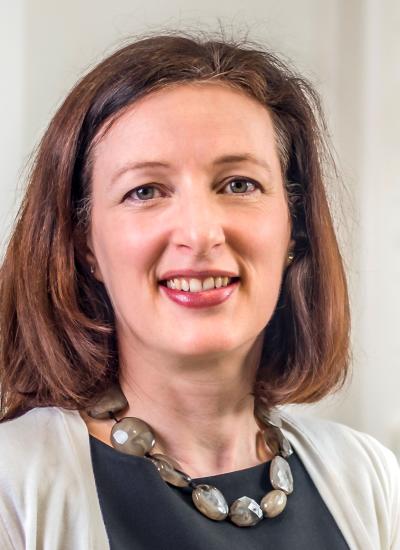 Please can you describe your various roles within Greater Manchester's Cancer Research eco-system?
My main role is as a Principal Investigator within the Experimental Cancer Medicine Team (ECMT), which is part of Manchester's Experimental Cancer Medicine Centre (ECMC). I also lead the Advanced Immunotherapy and Cell Therapy (AICT) Team at The Christie NHS Foundation Trust.
Our trials include treating patients with Advanced Therapeutic Medicinal Products (ATMPs), which involve using the patient's own cells to treat their cancer. But we also trial a wide variety of new cancer drugs which are very early in their development and often lead to side-effects that can be challenging to manage. Overall, they are complex trials to set up and run, so we have worked hard to ensure we have a well-trained and experienced team to run them.
I'm also the Medical Director of The Clinical Research Facility (CRF) at The Christie, which forms part of the Manchester CRF. This is where we deliver our early phase trials along with more complex later phase trials in oncology.
And finally, I'm the Director of iMATCH – Innovate Manchester Advanced Therapies Centre Hub – a wide-ranging collaboration looking to scale up activity in cell and gene therapy and improve access for patients. The consortium is made up of The Christie, The University of Manchester, Manchester University NHS Foundation Trust, Northern Care Alliance NHS Foundation Trust, Sheffield Teaching Hospitals NHS Foundation Trust and five commercial partners.
Through iMATCH we have a network which spans adult and paediatric disease indications, both in the cancer and non-cancer settings, so it reaches out across the whole spectrum of medical indications for cell and gene therapy.
What is unique about the advanced therapies research happening in Greater Manchester compared to other regions that specialise in this area of research?
Through iMATCH we have been able to develop the infrastructure to run complex Advanced Therapy trials at scale and collaborate across clinical, academic and commercial partners to run projects. The patient numbers are still relatively small but as the trials are very complicated to deliver, iMATCH has allowed us to capture clinical data to increase our knowledge and understanding and help improve the overall safety of these complex treatments.
It is this collaborative way of doing translational research that sets us apart. For example, through iMATCH we have set up a study called COSMIC 19. For this study we wanted to recruit patients receiving CAR-T therapy, a form of immunotherapy often used to treat patients with blood cancers, to explore how using wearable technologies might enable better, safer management of these patients. Unfortunately, we were about to set up the trial and the COVID-19 pandemic took hold but because we already had the infrastructure in place, we were able to transfer the trial into this setting and recruit Covid patients instead of CAR-T patients. Through this trial, we have explored ways to identify early predictors in patients who may deteriorate and need to go to intensive care – which was always the aim of the original CAR-T patient trial.
We've now been able to bring these learnings back into the CAR-T setting though a bigger protocol called EMBRaCE GM, which is being led by Dr Anthony Wilson, a consultant in intensive care at Manchester University NHS Foundation Trust. As well as recruiting CAR-T patients, EMBRaCE is looking at the impact of wearable technology within the wider oncology setting in lung cancer and colorectal cancer. Our ability to translate these leanings into various different areas and work collaboratively is what sets us apart here in Manchester.
Can you describe a patient case study relating to advanced therapy?
Yes, one of our patients had an extremely rare type of cancer called Synovial Sarcoma, which usually affects the tissue around joints. We removed some of the patient's cells which were genetically modified to make them specific for her cancer. Once the cells were ready, she was admitted as an inpatient and received chemotherapy before her cells were used to treat the cancer.
Unfortunately, she developed a life-threatening complication – a pulmonary haemorrhage – which meant she was bleeding from her lungs. It was completely unexpected, but we were well trained in managing all types of complications, so she was assessed very quickly, and spent two days in intensive care. After this she was able to go back to the ward and has subsequently done very well – with no sign of active cancer, two years later. It was extremely important that we had all that infrastructure set up and available to assist with the emergency.
How open are you to collaboration with innovative businesses?
We are very much open to collaboration with innovative businesses. For iMATCH we have a shared inbox for any enquiry (the-christie.imatch.trial@nhs.net) and we direct queries to the appropriate person in our network.
For example, our interest in wearable technology has developed beyond our initial plans for CAR-T patients, and we have worked collaboratively to take it forward in multiple settings. This 'Team Science' approach is one of the strengths of Manchester. By collaborating in this way, we can achieve far more – whether it be as an institution or as a city. The patient is also at the heart of everything we do – if there's someone better suited to delivering on a project and that's the best option for the patient, then that is what we should do.
In Manchester, we have great science right on our doorstep. For example, we have the world leading Cancer Research UK Manchester Institute Cancer Biomarker Centre where we develop and validate novel biomarkers. Having collaborative relationships that cut across the whole research pathway from discovery science to translational research is key. This approach is important for cutting-edge innovations such as advanced therapies which can be very disruptive to deliver in the clinical setting.
Do you have any examples of businesses you have collaborated with recently?
One company I would mention is Catalyst Clinical Research, which acquired UK-based Aptus Clinical in 2022 and is an iMATCH commercial partner. Catalyst is a clinical research organisation (CRO) that manages clinical trials on behalf of biotechnology and pharmaceutical companies to deliver industry-leading, specialised clinical development solutions. As our chosen CRO, Catalyst acted as a crucial connection between the pharma company and the clinical team. This ensured the right data was collected and that the trial was run in the appropriate way, a process made easier by Catalyst's collaborative approach. Catalyst has offices at Alderley Park and has worked very closely with us, particularly on our innovative wearable technology projects.
With Catalyst's support, we have developed a clinical database that has been used in our COSMIC and EMBRaCE studies. This collaboration has enabled us to run our trials efficiently, but their contribution and commitment to these studies has also helped shape their future business capabilities within the digital space.
How would you describe the future of wearable technology within advanced therapies?
Wearable technologies enable continuous monitoring of a patient, remotely, which has many potential advantages both for the patient and the care provider, including comfort and cost. But in the future, we also want to look at how we can use the data captured more intelligently, using artificial intelligence (AI) for example, to identify patients at risk of deterioration. So far, the analysis of data collected from iMATCH trials is done retrospectively but if we can develop predictive algorithms, in the future, we may be able to act on emerging trends in the data in real time.
Do you see a future where we will be able to manufacture cells in Manchester for use in advanced therapies without having to outsource?
We have already successfully developed new collaborations and scaled up our commercial activity and we're now pulling in active translational research programs. In the future we are keen to develop our own academic trials and the ability to manufacture cells here in Manchester.