Autotrader is the UK's largest digital automotive marketplace, peaking 80 million users monthly.
The company aims to drive further efficiencies in the market, by continually evolving the ecosystem to provide a better experience for consumers, retailers and manufacturers alike.
We spoke to Yasmin Sidat, Senior Product Lead at Auto Trader in Manchester, to find out more about her role and her recent award win at the TalkTalk North West Women in Tech Awards.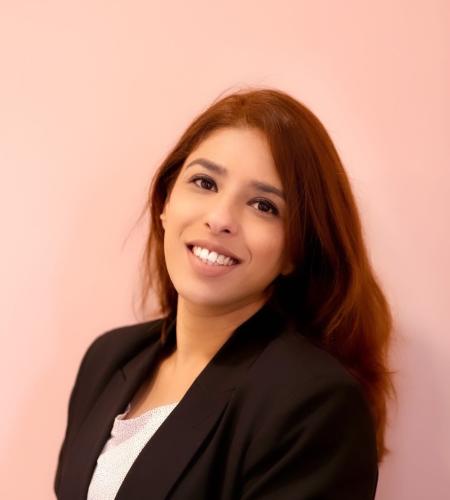 Yasmin, what does your role entail as Senior Product Lead at Auto Trader?
My role sits within the product engineering team and at product level I work to solve problems, build value strategically and innovate across multiple products. I work across our reservations product, digital retailing & consumer trust. I also work with multiple stakeholders from engineers, designers, delivery, retailer support and so on - and I manage relationships with our key partners such as Stripe and Feefo.
Please could you tell us a bit about your career journey so far?
I originally began my career in a digital marketing role, focused on Paid Media and SEO after studying a BA(Hons) Marketing Management in Manchester. I've always had a love for building websites in my spare time so after graduation I studied MSc Computing. It gave me the ability to understand and do practical projects in areas across programming, data science and design. I then shifted naturally to more strategic and product driven roles.
I've worked across digital agencies in Manchester, worked for a global paints company, spent some time internationally and trained as a Product Owner. I've also worked on my own start-up ideas. Prior to Auto Trader I worked for a fintech in Manchester and all these roles have given me a wide set of skills to build products with multiple hats. Outside of my day job, I'm also passionate about underrepresented tech communities and spend a lot of time trying to upskill others across multiple ethnically diverse tech communities.
What challenges do you face as a product lead in such a fast-paced industry?
There are plenty of challenges, but I think they can be categorised into 3 streams. Firstly, In the product profession itself, which is within any industry, there is an ever-changing merging of skills.
Which often means as a product person, it's important to be constantly in the loop about the various innovations that are happening in the different areas of tech, design and data and more specifically marketplace technology.
Secondly, as businesses scale, there are always constant levels of thinking for building lean & agile team structures and strong synergies. It can be pivotal to how a product can succeed and how a business generates revenue.
And lastly, in automotive, the way we buy cars is fundamentally changing and will continue to do so in the future with sustainability in mind. This will come with new problems to solve and potentially make existing problems redundant.
Congratulations on being named Rising Star at the 2022 TalkTalk North West Women in Tech Awards, how does it feel to be recognised for your hard work and why do you think events like these are important?
I was grateful to win this award and for me it was a proud achievement to be able to inspire women from underrepresented backgrounds into tech roles. Events like these are important as it helps bring representation of work and individuals to the forefront.
What do you find most rewarding working as a woman in tech?
I think gender equity is important and it's brilliant to be part of this journey with other incredibly talented women. I also get to work on products that impact people and I find that really rewarding.
In automotive, we bring access to mobility to the forefront. Technology is really embedded in the way we function and live our lives so there is the constant opportunity to upskill. Tech also gives me a lot of freedom to be able to have a strong work-life balance. You truly have a choice to choose a role that works for you.
How have you seen the needs of customers evolve since the Pandemic, and has this changed your way of working?
The pandemic indicated and accelerated the power of online buying – previously, we associated fast goods with online buying and the larger purchases (such as your home or car) were still an in-person activity. We've now seen trends change, where with the right value propositions and the right trust building features, we can also bring more of these sales online and ultimately allow consumers to do more online. This is reflective in our ambitions and the world of automotive, but we also see these changes reflected in the housing market.
Greater Manchester is one of the fastest growing tech hubs in Europe. How do you collaborate with other stakeholders here?
There is a thriving tech scene in Manchester. At Auto Trader, we do a lot of collaborative team sessions with companies around Manchester including The Co-op & Bupa. It helps design/product teams to learn and share new ways of thinking and working.
We also build our own meetups here at Auto Trader to attract people to come and network with us. This includes our Product, Design & Data talks with speakers internally and externally such as Feefo, Checkatrade, GDS and Booking.com
I also love that we have strong women in tech events, including the Reframe Women in Tech event happening in March this year - proud to be a keynote speaker for.
For me personally, I have attended plenty of meetups and was keen to ensure that there are different events to highlight different pockets of people with different needs. As mentioned earlier, building ethnically diverse and allys tech meetups is super important and to ensure my tech network consists of a wide variety of people that represent Manchester as a diverse tech hub.
Greater Manchester's Clean Air plan has been developed to help improve the quality of the air we all breathe, through embracing new technology and helping businesses to upgrade to cleaner vehicles.
How will Auto Trader contribute to these plans? 
Our purpose Is to drive change together. Responsibly. Our overall environmental strategy is focused on 'putting the brakes on carbon' and we are approaching this in 4 ways:
1) To be a net zero business by 2040. Our aim is to reduce our emissions by 50% by 2030 and by 90% by 2040. These goals have been independently approved by the SBTi. Science-based targets provide a clearly defined pathway for companies to reduce greenhouse gas (GHG) emissions
2) Our work with the Carbon Literacy project is a core component of how we are supporting our customers with their own sustainability journeys.
3) We use our influence, meet with Government departments as well as our voice to share data and insights with the industry to shape how the industry transitions towards a more sustainable and electric future.
4) We believe we have a big role to play in helping consumers to make more environmentally friendly vehicle choices, whether that's supporting to buy a more environmentally friendly car than their current one, or an electric vehicle (EV). So our consumer pillar is focused on driving consumer interest and demand for electric vehicles - leveraging our existing audiences to drive awareness and consideration of EVs to support the mass adoption of them through improving our search experience and the content we surface.
What do you love most about working in Greater Manchester?
I love working in Manchester with its diverse community and culture. The tech culture is thriving from incredible companies and communities all coming together to really making it a pioneering tech hub and a great place to work. It has a fantastic social scene, from the arts, music, food and cultural events. There is also huge growth in new architecture while still maintaining the beauty of the old.
Twitter @yasminsii
https://www.linkedin.com/in/yasminsidat/
LinkedIn – Auto Trader UK
Twitter @autotraderlife