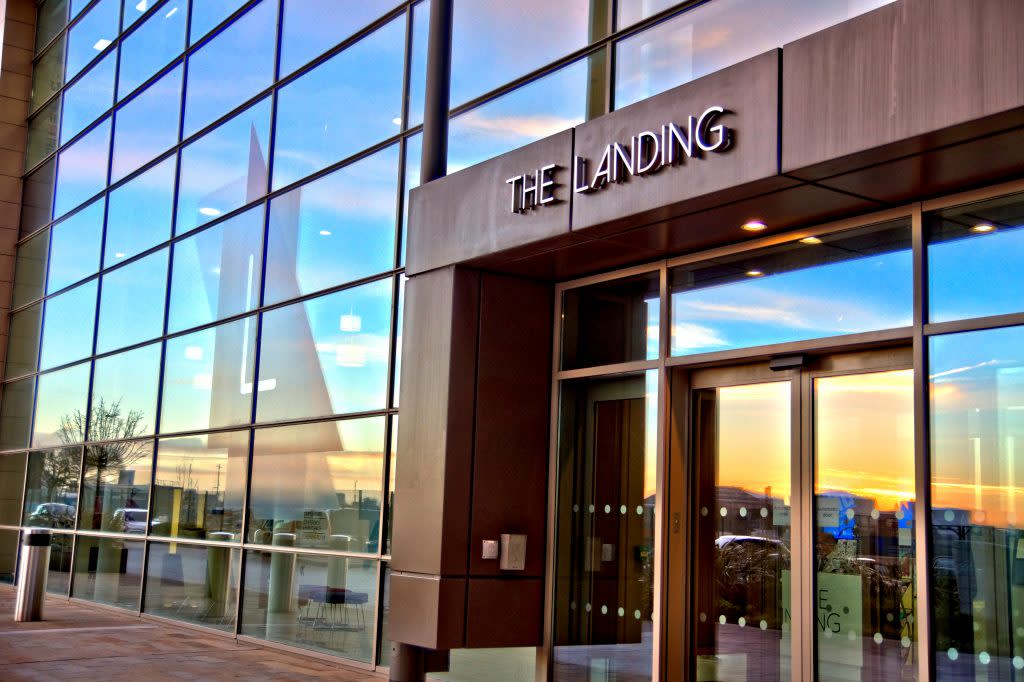 Intelligence, security and cyber agency GCHQ today announced it has selected 11 companies, creating products to improve citizen safety in a digitally connected world, to receive support and mentoring from its tech experts. Over the next 16 weeks the GCHQ Accelerator will offer the businesses from Greater Manchester and the North West advice to help them progress their ideas – from insights into connected devices, to the creative and responsible use of data to improve people's lives.
The products are designed to improve citizen safety in an increasingly digitally connected world. Business ideas incorporate software to identify illegal online pharmacies and tech to help the elderly live in their homes for longer. These include a fitness watch which can call for help and technology which heats homes based on weather forecasts are among business ideas to win backing from GCHQ.
The programme is a joint venture with The Landing, a tech mentorship company, and global tech accelerator UP Ventures. The focus of the programme is to support the start-ups to progress their business ideas which are better, faster and cheaper than existing products.
GCHQ helps keep the UK safe, using cutting-edge technology, technical ingenuity and world leading partnerships to identify, analyse and disrupt threats in an increasingly complex world. Last year GCHQ, which has sites across the country, announced it would open a new Manchester city centre hub in Albert Square. The hi-tech premises are at the heart of the nation's security.
Gav Smith, GCHQ's Director General for Technology said:
"These businesses have real potential to improve people's lives in an increasingly digitally connected world, from helping the elderly to reducing emissions.We're excited to be supporting the thriving technology ecosystem in Greater Manchester, connecting ingenious entrepreneurs and creative technologists with the mission of GCHQ to help tackle some of our hardest challenges."
Debbie Brown, Strategic Director for Service Reform at Salford City Council said:
"GCHQ's sponsorship of this accelerator programme for Greater Manchester is not only an indicator of the region's growth, significance as a digital destination and a space for entrepreneurship, but also of GCHQ's genuine ambition to engage with the innovation community at every level. It's the beginning of an exciting and inclusive journey which will inspire and challenge emerging companies as well enhance the technologies and services they are developing."
Danny Meaney, CEO of UP Ventures, said:
"This is a great opportunity for tech start-ups to gain access to GCHQ's world-class engineering and technology teams as well as leading digital thinkers and our strong investor network. We believe that this initiative has the potential to have a meaningful impact on the people of GM's lives through applied technology. We are also pleased that it builds on our long-standing and successful partnership with MediaCityUK and The Landing which continues to prove itself as an exciting testbed for emerging technologies"
The companies selected to benefit from the scheme are:
• Shield Digital – Software to identify illegal online pharmacies
• Dadshed – Property Management Technology
• Enee.io - Asset monitoring and tracking platform for energy generation and storage Evergreen Smart Power – Delivery of a smarter energy system
• Homely Energy Ltd – Making heat pumps smarter
• Inevitable Ltd – Machine learning tool to enable data smart strategic forecasting and prediction.
• Howz/Intelesant – Smart home monitoring for assisted living
• Otaskies – AI baked street light dimming energy solution
• Sparta Digital - Augmented reality app for mental health/suicide intervention
• Tended – AI and wearable tech for Health and Safety
• Wattl - Collaborative video discovery platform
To follow the progress of the Accelerator on Twitter, please use hashtag #safecitizenaccelerator