From 16th to 19th January, Greater Manchester welcomed a delegation of city officials, academic and business leaders to the city-region to build on opportunities for partnership on the road to Net Zero and ahead of Expo 25 in Osaka.
The visit, spearheaded by MIDAS, Greater Manchester's Investment Agency, the Greater Manchester Combined Authority and the Greater Manchester – Japan Steering Group, was organised with the intention of sharing ideas and innovation opportunities for decarbonisation, building on the learnings of the October trip to Osaka undertaken by Greater Manchester Combined Authority's Low Carbon team, MIDAS, Manchester Metropolitan University and business leaders.
Over three days, the delegation visited several key sites around the city-region that are leading the way in trialling new low carbon innovations, including University of Salford's Energy House Labs, the Manchester Fuel Cell Innovation Centre at MMU, the Growth Company's Green Skills Academy in Trafford, the Museum of Science and Industry and The University of Manchester.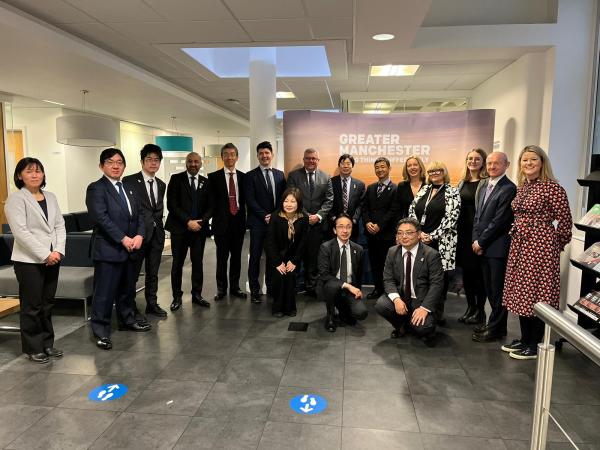 Osaka City Officials visit Greater Manchester
To accelerate innovative Net Zero products and services to market, aiding decarbonisation, Greater Manchester has established the Energy Innovation Agency, a public-private-academic partnership, and to further support new solutions developed in Greater Manchester, Innovation GM was created to provide the ecosystem and investment businesses need.
The initiative works as a blueprint for translational innovation between Greater Manchester (GM) and government, that could catalyse inclusive economic growth of £7bn.  With an emphasis on R&D commercialisation and industrialisation, it is open to working on partnerships and projects from innovative companies and hopes to attract even more from Japan, following a successful trip.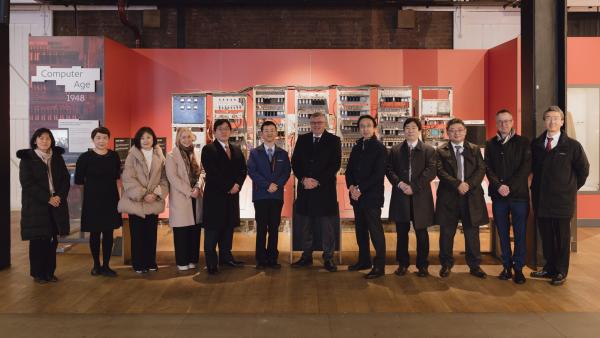 Osaka Delegation at the Museum of Science & Industry
Rachel Eyre, Head of Advanced Manufacturing and Low Carbon at MIDAS said:
"Greater Manchester is already home to successful Japanese energy companies including Kansai Electric Power Company and Exergy Power Systems and we have the expertise and ambition to work with many more on the journey to a sustainable future.

The opportunities for forward-thinking innovators to discover, develop and deploy new technologies across transport, energy, retrofitting are endless.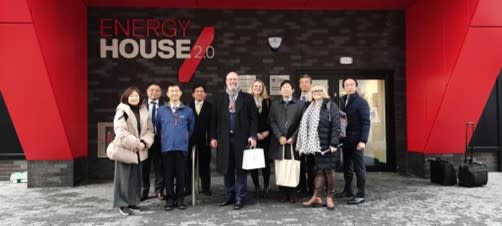 Osaka Delegation at Salford's Energy House 2.0
Jo Ahmed, Partner at Deloitte and Honorary Consul of Japan in Manchester said:
"It was a privilege to welcome the delegation from Osaka to Greater Manchester. By bridging the gap, celebrating culture and agreeing new areas of cooperation, we are positive that our new shared bonds will result in a positive impact for people and places in both city regions"
Greater Manchester has set an ambitious target to be carbon neutral by 2038 – which is 12 years ahead of the UK's national target – opening significant innovation and market opportunities for Japanese companies to invest in the region.  
-ENDS-
ABOUT MIDAS
MIDAS is the inward investment promotion agency for Greater Manchester, with a strategic aim to secure significant levels of new investment for the city region to create and safeguard jobs.
This is achieved through the global business marketing of the city region's key sectors and the provision of an extensive package of free advice and assistance for potential investors and location consultants.
MIDAS has helped hundreds of businesses successfully relocate to or expand in Greater Manchester.