Joe Manning appointed as MIDAS Managing Director, as Manchester takes top spots in International Investment Rankings  
Joe Manning joins MIDAS from Cheshire and Warrington Local Enterprise Partnership 

Greater Manchester ranks highly for Financial Times' FDi European Cities and Regions of the Future 23/24 rankings  
The new MD will also sit on the Growth Company Leadership Board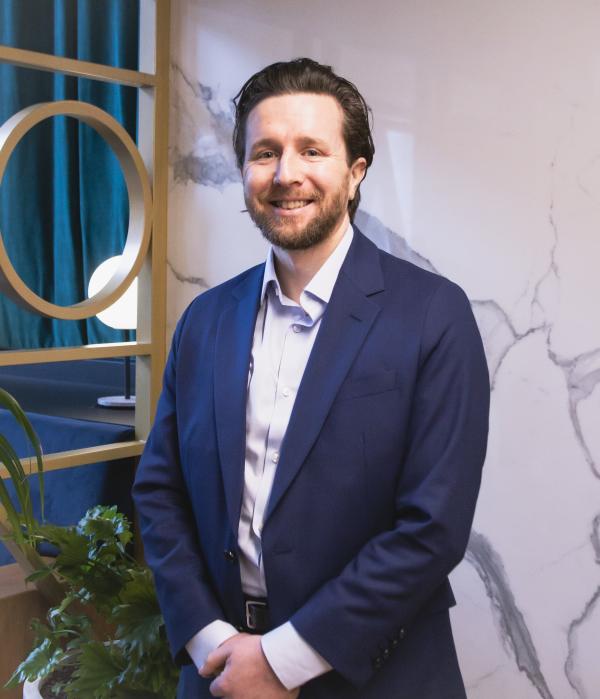 Joe Manning has been appointed Managing Director of MIDAS, Manchester's Inward Investment Agency, and will take the helm at the organisation charged with driving significant levels of new investment into Greater Manchester.  
Manning joins the business from his former role as Deputy Chief Executive at Cheshire and Warrington Local Enterprise Partnership and previously spent time as Deputy Director for the Department for Business, Energy and Industrial Strategy. 
Greater Manchester continues to gain recognition as a major international business hub, as the Financial Times' FDi European Cities and Regions of the Future 2023/24 report reveals the city-region took top rankings in crucial areas for foreign direct investment (FDI), supported heavily by the work of MIDAS.  
Greater Manchester and the City of Manchester ranked 2nd and 3rd place respectively for Business Friendliness and 2nd best for its FDI strategy, both crucial aspects in creating an attractive offer for ambitious businesses. Criteria for the accolades included ease of setting up and doing business, the number of companies in key growth sectors and number of jobs created. 
Manchester was the only UK city to make the overall ranking of the Large European City of the Future and was listed as the only Large UK City in the top 10 for its Economic Potential and Connectivity, both of which contribute to the city thriving as a world class business hub.  
Commenting on his appointment, Joe Manning said:  
"I am delighted to take on this role at MIDAS. Foreign Direct Investment has a key role to play in creating a greener, fairer, and more prosperous Greater Manchester and it's brilliant to see the city-region's strong investment proposition recognised.  

I look forward to working with our partners in the public and private sector to deliver our internationalisation strategy and continue this important work." 
Manning brings extensive experience of leading strategic place marketing activity and high-level business engagement.  
Read the full results published in fDi magazine's European Cities and Regions of the Future 2023 report 
Ends 
For further information, please contact  
Maya Powell, MIDAS Communications Manager  
Maya.powell@marketingmanchester.com  
Notes to Editors
About MIDAS  
MIDAS is the inward investment promotion agency for Greater Manchester, with a strategic aim to secure significant levels of new investment for the city region to create and safeguard jobs. 
This is achieved through the global business marketing of the city region's key sectors and the provision of an extensive package of free advice and assistance for potential investors and location consultants. 
MIDAS has helped hundreds of businesses successfully relocate to or expand in Greater Manchester. 
Large cities according to the report are cities with an immediate city population over 500,000 plus a LUZ of more than 1 million, or a LUZ more than 2 million people