Raam Shankar has joined the award-winning Manchester India Partnership (MIP) as board member.
The appointment of the founder and CEO of Equitus Design Engineering and Innovations comes after MIP launched a refreshed strategy to harness the power of its high-level networks in the UK and India.
Equitus has bases in Manchester, Bangalore and India and 41-year-old Raam is TEDx Alumni and an advisor to companies in the UK, India, Silicon Valley and UK India Trade Portal.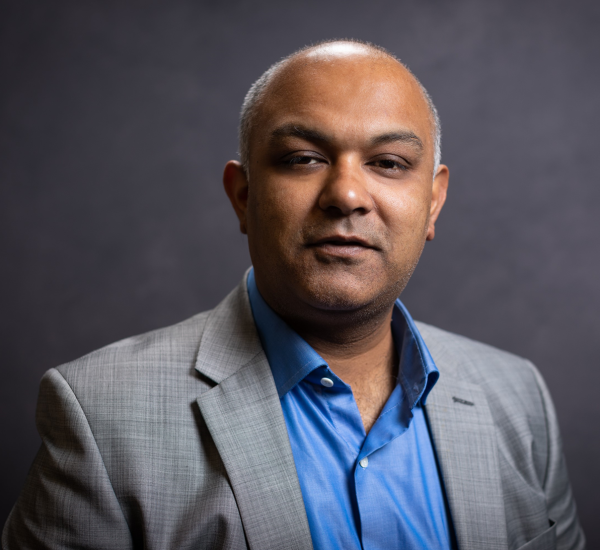 Raam will be The MIP board representative of TiE UK North, replacing Vikas Shah MBE.
He said:
"It's a great honour to join such a dynamic partnership and I look forward to tackling the five key pillars outlined in MIP's '2030 Roadmap'.            
"It's no secret that my homeland of India became the fastest growing economy in the world in the 2021/2022 financial year.
"My adopted home of Manchester also played a big role in the more than 1,000 North West businesses to have exported over £310m worth of goods to India in 2019."
The MIP strategy focuses on raising the profile of Greater Manchester in India, accelerating educational, innovation and entrepreneurship links between GM and India, promoting culture, sports and tourism collaborations, enhanced trade and investment and an increase in visitor numbers to the city region from India.
The latest strategy was announced in September as part of an historic commitment made by the British and Indian Prime Ministers to strengthen work between the UK and India over the next decade.
The MIP chair is chief executive of B&M Retail Simon Arora while its Deputy Chair is Jo Ahmed, global employee services partner at Deloitte.
Former head of the Confederation of British industry in India and South Asia Shehla Hasan is director of the MIP.
Simon Arora, The MIP Chair, said:
"The MIP is delighted to welcome Raam Shankar to the board. Raam is also a TiE UK North board member and brings a great deal to this position.
"Equitus is a well established business and has a base in Bangalore where Raam is from, as well as offices in Manchester and London.
"Our aim is for Greater Manchester to be recognised as the strongest UK regional partner to India. Raam will undoubtedly bring a fresh perspective, insights and will help steer The MIP into new areas of growth and success."
The MIP was established in February 2018 to unite private businesses, academia and the public sector across India and Greater Manchester to build and strengthen trade, investment, cultural, and educational ties.