Work to transform the former Renaissance Hotel is expected to begin by the end of next month.
New images giving a sneak peak at impressive £210 million plans to redevelop a Manchester city centre hotel once branded an "eyesore" have been released.
The former Renaissance Hotel is undoubtedly one of the most divisive buildings on Deansgate, was notably once labelled an "eyesore", and had been facing demolition since 2018 – but plans were eventually unveiled to redevelop it into a part-office, part-hotel, and part-residential complex a few years back.
The brutalist structure is set for a whopping £210 million makeover, which is being overseen by Property Alliance Group and Starwood Capital.
Many will probably know that the 224-room Treehouse Manchester Hotel has already been granted planning permission, but now, planners have given the go-ahead to the office complex within the building, the MEN reports.
Developers have now released a handful of new images showing what the new offices will look like.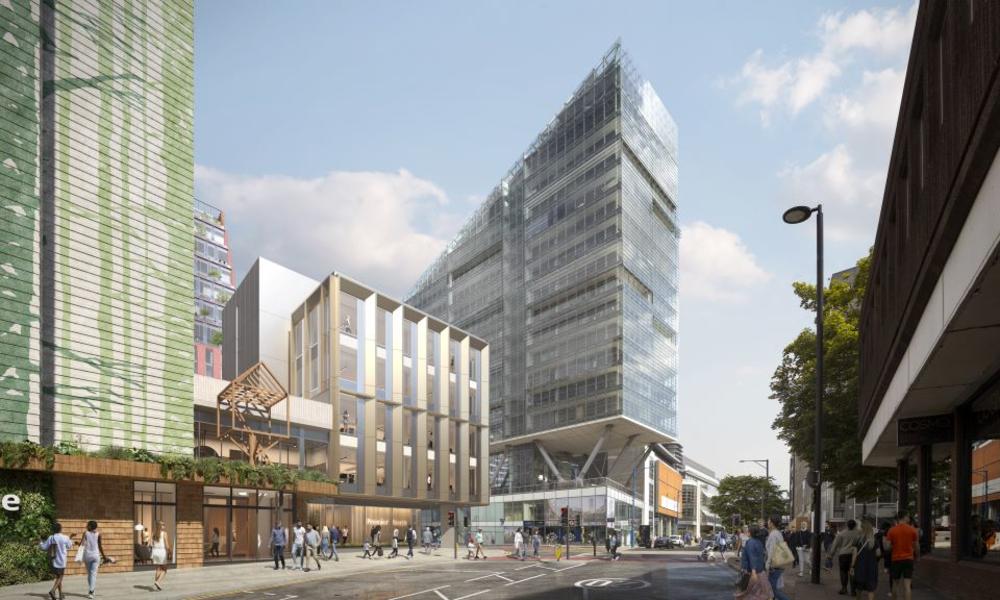 According to redevelopment plans, the offices within the building will be spread over four floors and be around 36,000 sq ft in size.
With work expected to begin on the building by the end of next month, plans also show that there will be a communal roof terrace, a wellbeing studio, bike store, and showers with changing rooms, as well as flexible office space.
Speaking on the redevelopment plans, Alex Russell – CEO at Property Alliance Group – said the project is as "important" to the company as it is to the city of Manchester.
"It demands best-in-class for design and amenities to maximise its riverside location [and] we cannot wait to relaunch this vibrant and engaging destination for the city's residents and visitors."
Will Lewis, who is the founder of OBI, which is the company that's been tasked with "bringing the commercial space to market" added that he wants to see both large and small companies rent office space within the building once redevelopment is complete.
He explained:
"New build office development of this nature is unique, as it enables both large corporates seeking a self-contained HQ and SMEs to take space on a floor-by-floor basis." 
"The building will boast an array of high-quality amenities including a vibrant ground floor coffee offering, wellbeing space and a stunning roof terrace and pavilion."
Featured Image – Property Alliance Group